What's the Picture You're Painting?
It's Father's Day, so today I am very proud of and grateful for my kids.
I am also proud of and grateful for all the great Blackbelt Leaders and Master Instructors my school has produced.
Yesterday I threw a small luncheon to celebrate them; they are the walking, talking product of the product.
We also discussed plans to make the program, and their own training, even betterthan it has ever been before.
After all, Constant and Never-Ending Improvement (CANI) is one of our Blackbelt Leadership principles- and these masters are important contributors to the process now.
It was an empowering, edifying and impactful meeting, and I can't wait to execute on the plans we made!
Shihan Harley Del Castillo, Shihan Ben Borton, Shihan William Kremner and Shihan Carolyn Borton
As a special treat, and surprise, for the leaders who gave up their valuable time to join me, I had a caricature artist in.
He did a great job too!
As is my custom, a meditation and lesson arose from the experience.
I sent Frankie (the artist) home with the caricatures to color them in for me.
He only had an hour to get them done, so he was only able to sketch them, but was gracious enough to allow me to commission his completion of them as well.
Shihan Adam with Frankie

Here are my meditations about the work:

1. The secret of Frankie's caricatures being great are that they capture the character- i guess that's why they call them caricatures…

2. It's our job to create those characters. Each of us is responsible for creating character traits that are both true to who we are, and beneficial to ourselves, our families and our communities. If we are leaders, we are also responsible to help coach those who follow us into the best and highest form of the character they are called to be.

3. As in the case of the caricatures, step one is to create the sketch- the outline, per se, of whom we want to be, and/or whom we want to help our children, students, team, etc to become. Then, once the sketch is good enough, it's easy enough to add color to that character; and that coloring will make it even better.

The lessons:

1. It all begins with a choice. Who do you want to be? What character traits do you want your children, family, others to develop?

2. We can help. It takes an artist to capture and develop the character. That is what we do.

Mission: We create confident and competent Blackbelt Leaders, prepared to survive and thrive under any circumstances, and empowered to lead, where they're at and into their futures.

Vision:

  Create 10,000 Blackbelt Leaders.

Happy Father's Day!

Fathers train free in June!

We hope your whole family will join ours on the character development mission soon!

Prepare To Live; Empower To Lead!

TampaKravMaga.com         StephenDelCastillo.com

Grand Master Stephen J. Del Castillo Founding Master Instructor, Krav Maga Martial Arts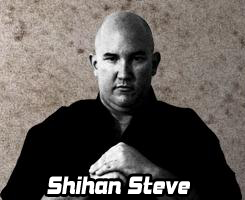 About Grandmaster Stephen J. Del Castillo: Grandmaster Del Castillo is the founding Master Instructor of Krav Maga Martial Arts and has been empowering lives in Pasco and Hillsborough Counties since October of 2000. He is a 7th degree Blackbelt, MBA, author, mentor and success coach, a US Army Veteran and a proud father and grandfather. He is married to Ms. Barbara Del Castillo who helps him run the school. Grand Master Del Castillo began his training in the early 80's and has high level blackbelts in Tae Kwon Do, Karate, Premier Martial Arts and Krav Maga Martial Arts as well as experience in kickboxing, Jeet Kune Do and Jiujitsu. He has high level instructor certifications from BBSI, IKMF, and KMG and has been featured in numerous Martial Arts publications and also Success magazine. He was a competitive sport karate and American Kickboxing instructor until he enlisted in the US Army where he served in the 82nd Airborne Division, where he won an Army Green to Gold scholarship and proceeded to ROTC and the University of Tampa. He was commissioned in 1992 and went on to serve in Germany with the 3rd Infantry Division and then in several other posts in the US until he left military service to pursue his dream of creating KMMA in 2000.
The Krav MagaMartial Arts Headquarters is in Lutz, FL at 1900 Land O' Lakes Blvd., 33549. Krav Maga Martial Arts serves Lutz, Land O' Lakes, Wesley Chapel, and surrounding areas.
See stephendelcastillo.com for more information and to order my book, Developing Your Superpower, Meditations on Mastery, Volume 1.
Also, check us out on Fun4TampaKids & on Go2Karate.com