Martial Arts Classes at Krav Maga Martial Arts
Lutz, FL
Special Online Offer

2 Weeks FREE!
Limited Time Offer
Take An Exclusive Sneak Peek
At Our Local Community Programs
At Krav Maga Martial Arts we have been training community members from kids to adults.
Our students of all ages excel socially and in life at home, at school, and at work.
At Home
Self-discipline and impulse control are two of the biggest advantages of martial arts training.
At School
Kids who practice martial arts have a much higher attention span and self-discipline.
At Work
Improve your focus and concentration with the new found energy you will have.
A Story That We Are Proud Of As A Martial Arts Industry Influencer
FREE E-BOOK DOWNLOAD
First Time VIP Visitors To Our Site Get This Exclusive Download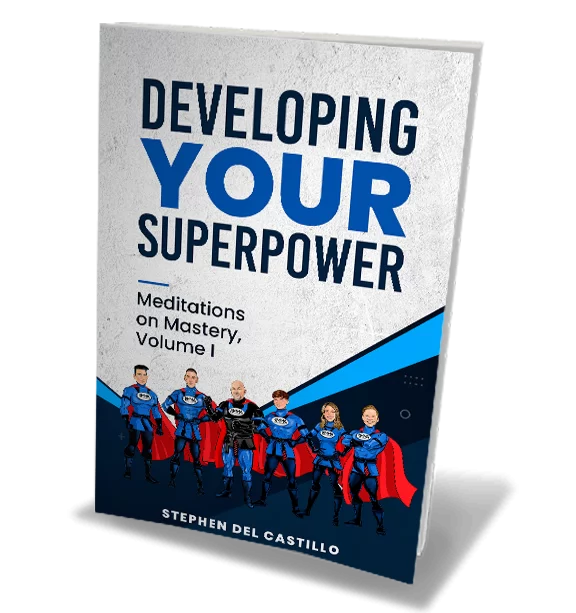 Kids Karate
Our Krav Maga Classes for kids in Lutz, FL have a Special Offer. Martial Arts classes enhance: Respect, Courtesy, Self-Control, etc. which leads to new Life Skills, Better Grades, reducing ADD/ADHD issues, less Bullying, Self-Defense, and better at Home Behavior.
Get Started
Adult Martial Arts
Our Martial Arts programs service teens & adults from traditional to modern martial arts training in a safe and fun environment. Practicing concepts that build physical fitness, situational awareness, self-confidence, esteem, self-defense and much more.
Get Started
Krav Maga
Krav Maga classes offer real-world self-defense with a killer workout. Learn a simple, effective self-defense system that emphasizes instinctive movements, practical techniques and realistic training scenarios. You won't regret it!
Get Started
We Are Proud To Announce… Our National Go2Karate® Recognition Award
Go2Karate.com is the largest martial arts directory listing website. Go2Karate.com rates martial arts schools' websites based on criteria that demonstrates a quality user experience, customer service and service rating based on reviews. Go2Karate.com has a selection process for rating all schools that receive the Go2Karate Top Rated Quality Badge. We highly recommend you take a moment and read the reviews below.
Our Martial Arts Team Takes Great Pride In The Reviews We Receive
See What Our Community Members Say About Our Programs
Sunen Linares
I have never felt better about my health and my capacity to keep myself and my family safe than since I joined the KMMA family. My son an I have worked with all the instructors and I can honestly say that they have all taught us something different about ourselves and our capabilities. I could not ask for a better group of people to influence our lives and encourage us to always reach higher than we think possible. Thank you
Belle Thomas
My family has 3 generations studying KMMA with Shihan Stephen Del Castillo. We think this is a grand opportunity for all age groups to study with the fine staff assembled here.
Jannie Gunnlaugsson
I love everything about this place! I went for a free women's self-defense class and then was offered a two week trial of their Krav Maga classes and I loved them! This style of martial arts is so much better than the karate I took as a kid! There are no katas or routines to learn; it's all about self-defense. You hit your attacker with everything you've got and get home safely. You can do these techniques whether you're a 300 pound man or a 100 pound grandmother. I was concerned, at first, that I wouldn't be able to do this sort of thing because of my back and neck problems, but I was encouraged to work at my own pace and everyone has been very accommodating. I've been going for just over two months now and I can already stand a lot longer than I could before and I'm getting stronger with every class! I've found that many of the other adults have similar limitations or old injuries and we've all been able to do these classes. If you're not sure if you can do it, do a two week free trial and find out! You might be surprised. I also love the welcoming, family atmosphere here! The instructors all learned my name right away and have welcomed me to every class. They use a lot of positive reinforcement and high fives, so I always feel good there. Finally, I love what I'm learning there! I can already defend myself from chokes, headlocks and some knife attacks and I also know how to hit back hard and fast! As a single woman, I love knowing that I can defend myself if attacked! That alone is invaluable! I feel stronger and more self-confident and that feeling has carried over into my everyday life. I wholeheartedly recommend that everyone take these classes!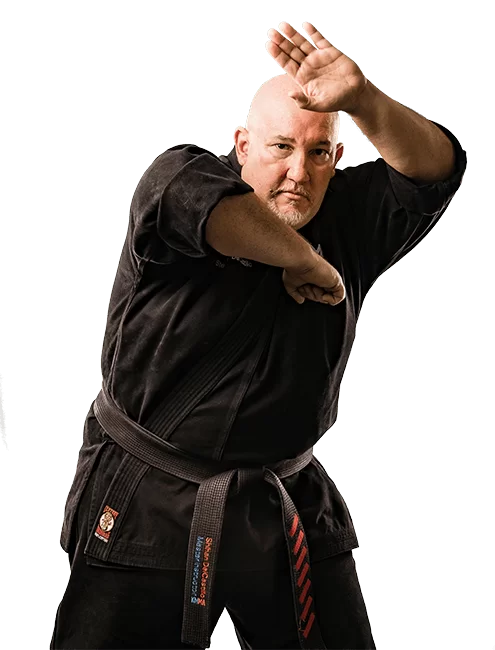 We Are Proud To Introduce Our Owner
Grandmaster Stephen Del Castillo
With a passion for helping community members stay safe while teaching the "art" of martial arts, our Master Instructor believes that each student can obtain their goals and objectives in life. While teaching techniques that save lives with life skills that work both on and off the mat, our students get the best instruction possible in
Lutz, FL