Martial Arts Classes at Krav Maga Martial Arts
Lutz, FL
Special Online Offer

2 Weeks FREE!
Limited Time Offer
Take An Exclusive Sneak Peek
At Our Local Community Programs
At Krav Maga Martial Arts we have been training community members from kids to adults.
Our students of all ages excel socially and in life at home, at school, and at work.
At Home
Self-discipline and impulse control are two of the biggest advantages of martial arts training.
At School
Kids who practice martial arts have a much higher attention span and self-discipline.
At Work
Improve your focus and concentration with the new found energy you will have.
A Story That We Are Proud Of As A Martial Arts Industry Influencer
FREE E-BOOK DOWNLOAD
First Time VIP Visitors To Our Site Get This Exclusive Download
Kids Karate
Our Krav Maga Classes for kids in Lutz, FL have a Special Offer. Martial Arts classes enhance: Respect, Courtesy, Self-Control, etc. which leads to new Life Skills, Better Grades, reducing ADD/ADHD issues, less Bullying, Self-Defense, and better at Home Behavior.
Get Started
Adult Martial Arts
Our Martial Arts programs service teens & adults from traditional to modern martial arts training in a safe and fun environment. Practicing concepts that build physical fitness, situational awareness, self-confidence, esteem, self-defense and much more.
Get Started
Krav Maga
Krav Maga classes offer real-world self-defense with a killer workout. Learn a simple, effective self-defense system that emphasizes instinctive movements, practical techniques and realistic training scenarios. You won't regret it!
Get Started
We Are Proud To Announce… Our National Go2Karate® Recognition Award
Go2Karate.com is the largest martial arts directory listing website. Go2Karate.com rates martial arts schools' websites based on criteria that demonstrates a quality user experience, customer service and service rating based on reviews. Go2Karate.com has a selection process for rating all schools that receive the Go2Karate Top Rated Quality Badge. We highly recommend you take a moment and read the reviews below.
Our Martial Arts Team Takes Great Pride In The Reviews We Receive
See What Our Community Members Say About Our Programs
Richard Woodward
From the moment that I stepped into the dojo in June I have had nothing but a positive experience from interactions with fellow students, the instructors, to Shihan himself. This is a close knit family atmosphere and it makes the training evolutions easy to learn, apply, and grow on. Just got my Orange Belt, and one day I hope to get my Black Belt and join the elite of this school in due time!!! Outstanding School!!!
Yvette Rollings
The BEST personal investment I have made in my kids' lives. It's not just the lessons in self-defense I am referring to (although they are exceptional) BUT rather the personal, intentional investing this like-minded group of instructors and support staff consistently pours into each student every single week. They inspire students to grow mentally and physically.
Raquel GH
Highly recommended. Excellent Real-World self-defense training. Many years of experience in the world of martial arts and very impressive black belt retention compared to other schools in the area. This is a dojo that caters to adults and children. When I was looking for a school for my son, I specifically looked for one that had significant adult student enrollment. To me, it is a measure of how real, how serious and how effective the school is. It's not just child's play, it's the real deal.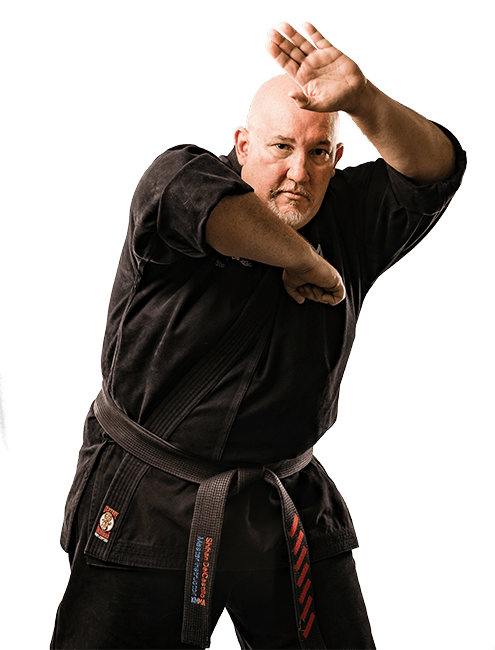 We Are Proud To Introduce Our Owner
Grandmaster Stephen Del Castillo
With a passion for helping community members stay safe while teaching the "art" of martial arts, our Master Instructor believes that each student can obtain their goals and objectives in life. While teaching techniques that save lives with life skills that work both on and off the mat, our students get the best instruction possible in
Lutz, FL