Krav Maga Martial Arts – The Best in Lutz, FL
Special Online Offer
2 Weeks FREE at the school
or live virtual from home
Krav Maga Martial Arts WILL CHANGE YOUR LIFE!
Special Online Offer
2 Weeks FREE at the school
or live virtual from home
Krav Maga Martial Arts
Karate Deal of The Day
Lutz, FL
MARTIAL ARTS TRAINING AT Krav Maga Martial Arts PROVIDES NUMEROUS ADVANTAGES
At Krav Maga Martial Arts our professional Instructors are ready to serve our community from kids to adults. We strive to make your martial arts class a personalized experience as we realize many of our students have enrolled for multiple reasons. If you live near or around Lutz, FL please give us a call or complete any form on this site to receive your website special offer. Our program directors and Martial Arts instructors will reach out to you and schedule your first lesson and offer a tour of our academy.
Learn Valuable Life Skills
Self-Confidence and higher self-esteem will come as you face the challenges of martial arts training.
Increase Your Fitness
You will increase your strength and endurance through martial arts training. The cardio benefits will have your fitness level on the rise.
Make New Friends
The challenges that you will go through with your fellow martial arts students will create bonds that last a lifetime.
Learn To Defend Yourself
Learn to walk with confidence knowing that you can defend yourself in whatever situation that life presents you with.
Let our team of Instructors show you how we can help!
Click on the Show Me How Button Below and get our website offer Today! We will get you in the queue for a schedule. First come first served, so don't delay.
LISTEN TO WHAT OUR HAPPY MARTIAL ART STUDENTS AND PARENTS ARE SAYING
Highly recommended. Excellent Real-World self-defense training. Many years of experience in the world of martial arts and very impressive black belt retention compared to other schools in the area. This is a dojo that caters to adults and children. When I was looking for a school for my son, I specifically looked for one that had significant adult student enrollment. To me, it is a measure of how real, how serious and how effective the school is. It's not just child's play, it's the real deal.
This is an absolutely great place to train. The staff is very knowledgeable and very helpful and it's just an all-around fantastic atmosphere. I cannot say enough good things about KMMA. It's run by great people who really love the martial arts and love to teach people. You absolutely cannot go wrong training at KMMA.
We are loving the family class at Tampa Krav Maga! When Grand Master Steve presented my three children and I with our white belts, he had the perfect words of encouragement for each one of us. The environment is welcoming and fun, with knowledgeable instructors who are excited to teach. I love it, and we are all looking forward to gaining skills, discipline and focus, while having a good time together. Thank you so much!
Krav Maga Martial Arts Review and Testimonial System
Thank you for visiting our website. Please leave us a Review and Testimonial and tell us how much you enjoy our programs. Our goal is to serve our students with the highest quality training and facilities in Lutz, FL. Thank you for giving us the opportunity to serve you and your family.
Kids Love Martial Arts Classes at Krav Maga Martial Arts!
Always Do Your Best
We are excited to meet your family. Martial Arts can help your children develop life-long skills that will benefit them at home, in school with better grades, and in everyday life with enhanced courtesy and respect. We are VERY proud of how our krav maga kids excel in the community after just a short time of being a martial art student. Click the "Learn More" button below and select a program that best fits your needs.
KMMA Kids in the community
Our students are becoming leaders within the community daily.
KMMA Class For School
KMMA classes that help children in school academically and socially.
Safe Self-Defense Skills
Learning safety skillsets that will help them in that time of need.
Respect, Courtesy, Self-Discipline
Life skills that last a lifetime are taught within our martial arts academy.
Bully Prevention Classes at Krav Maga Martial Arts!
No one should ever become a target or victim in life, though unfortunately for most of us, it is almost inevitable to occur in some form at some point. Krav Maga Martial Arts takes bullying very seriously and stands up to protect youth within the community. Martial Arts students learn to stand up for themselves and others, to stand firm and proud!
Teen & Adult Martial Arts Classes at Krav Maga Martial Arts!
Our Martial Arts classes for teens and adults are Top Notch. Our Instructors are actively involved with each student and the benefits our program has on and off the mat. From safely taught self defense skills to physical fitness our adult program delivers real world results for this ever-changing world. Our community members in Lutz, FL love the classes and what we have to offer for our student base and their families.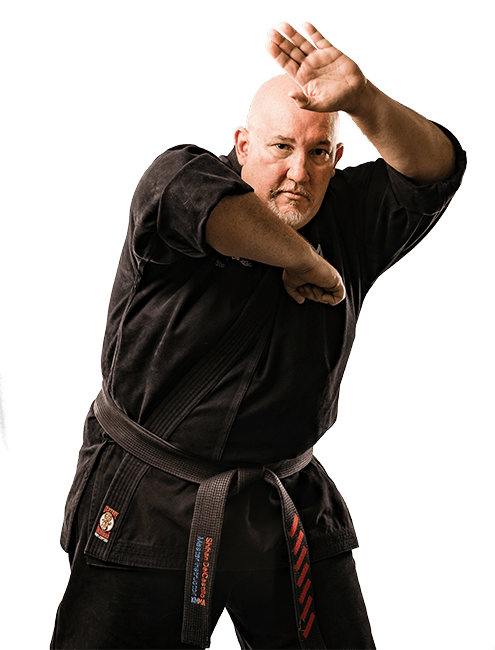 Meet Martial Arts School Owner
Grand Master Stephen Del Castillo
With a passion for helping community members stay safe while teaching the "art" of martial arts, our Master Instructor believes that each student can obtain their goals and objectives in life. While teaching techniques that save lives with life skills that work both on and off the mat, our student get the best instruction possible in Lutz, FL.
FREE GIFT!
Enter Your Email Address to Download Our Free "How Martial Arts Can Positively Change Lives!" Book
There will also be a SPECIAL Gift In the email.