Wellness Wednesday – KMMA Develops Fitness of Mind, Body and Spirit
It's wellness Wednesday, and today I want to talk about how our program at Krav Maga Martial Arts develops fitness of mind, body and spirit.
We'll start with body, because that is the simplest.
Training in Krav Maga and Kickboxing, the physical core of what we do, is a GREAT workout! 
Students have fun and get fit!
Our martial arts training includes aerobic and anaerobic activity, makes us stronger and contributes to balance, coordination, flexibility and more!
It's a total body workout that's also fun and functional! 
Our BlackbeltLeadership Program also develops the mind.
Krav Maga Martial Arts instills Focus, Respect, Discipline, Confidence, Gratitude and Vision- what we call the Foundational Blackbelt Superpowers.
These attributes create a powerful mindset that pulls us in the direction of our goals, helps us succeed at our goals and keeps us happy and hungry- instead of stressed, worried, depressed, fearful or anxious…
Tell me this training isn't needed in our world today.
Maybe you struggle with some of these yourself.
And I hate to say, but in the absence of deliberate training to the contrary, our children will almost certainly suffer from one or more of these.
There's just too much negative programming out there by default for them.
That's why we combat that with positive mental programming of the mind through our program at KMMA. 
And when I speak of spirit in this discussion, I'm not talking about the eternal elements of spirit talked about in your faith.
While I am a believer, I'll leave that to spiritual leaders greater than I…
But there are elements of spirit that I am expert at training people in.
These include grit and perseverance, resilience, extreme ownership (personal responsibility), optimism, and Vision.
Yeah, that Vision one is so important that I included it in both Mind and Spirit.
 The quality of our Vision largely determines the trajectory of our life, through our degree of self actualization.
I just recorded a YouTube Live on 3 important truths about Vision.
You can watch us here if you didn't yet see it.
Prepare To Live; Empower To Lead!
Grand Master Stephen J. Del Castillo
Founding Master Instructor, Krav Maga Martial Arts
TampaKravMaga.com         StephenDelCastillo.com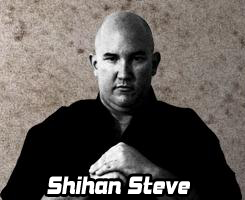 p.s. for students- don't forget to bring your completed character worksheets with you to class so we can start preparing the medals for graduation!
Also, don't forget we will be away at Blackbelt Retreat weekend and so there are no classes Friday or Saturday this week! 
p.s. if you're not yet a student! Call 813-948-4844 or register at TampaKravMaga.com and we'll get you started on your 2 week free trial and orientation next week!
About Grandmaster Stephen J. Del Castillo: Grandmaster Del Castillo is the founding Master Instructor of Krav Maga Martial Arts and has been empowering lives in Pasco and Hillsborough Counties since October of 2000. He is a 7th degree Blackbelt, MBA, author, mentor and success coach, a US Army Veteran and a proud father and grandfather. He is married to Ms. Barbara Del Castillo who helps him run the school. Grand Master Del Castillo began his training in the early 80's and has high level blackbelts in Tae Kwon Do, Karate, Premier Martial Arts and Krav Maga Martial Arts as well as experience in kickboxing, Jeet Kune Do and Jiujitsu. He has high level instructor certifications from BBSI, IKMF, and KMG and has been featured in numerous Martial Arts publications and also Success magazine. He was a competitive sport karate and American Kickboxing instructor until he enlisted in the US Army where he served in the 82nd Airborne Division, where he won an Army Green to Gold scholarship and proceeded to ROTC and the University of Tampa. He was commissioned in 1992 and went on to serve in Germany with the 3rd Infantry Division and then in several other posts in the US until he left military service to pursue his dream of creating KMMA in 2000.
The Krav MagaMartial Arts Headquarters is in Lutz, FL at 1900 Land O' Lakes Blvd., 33549. Krav Maga Martial Arts serves Lutz, Land O' Lakes, Wesley Chapel, and surrounding areas.
See stephendelcastillo.com for more information and to order my book, Developing Your Superpower, Meditations on Mastery, Volume 1.
Also, check us out on Fun4TampaKids & on Go2Karate.com