My email is a little late this morning, because I chose to start work later to spend some extra quality time with my grandson.
I know I could start scheduling my emails in advance, and I do this at times, but I also think that there is something special when I write to you real time daily too.
Not sure of that's true or not, but it's what I think.
I share about the special time with my grandson for a couple of reasons…
1. kind of for the same reason that I write to you daily, because it seems more personal.
2. I want to share quickly about a very important life management principle. I learned about it as a time management principle many years ago from the late Dr. Stephen Covey. But, as I have stated many times before, the management of our time and attention within time is really a quality of life issue- as well as of productivity, and an indicator of results.
Quadrant four is the quadrant of waste.
Leaders should try and stay away from there.
Quadrant one is the quadrant of urgency, and quadrant three the quadrant of deception- also a place leaders need beware of…
Quadrant two is the sweet spot. And while, yes, it's where we spend our important time at our missions and careers, it's also where quality time with the people we love resides.
So, this morning I decided to spend a few extra hours with my grandson before work.
And the ROI was, is and will be, significant.
Now off to some training time sowing into my Program Director, young Alex!
This investment will pay huge dividends too, for he and I and all the people we serve through our Mission at Krav Maga Martial Arts.
Join me in wishing him happy birthday btw. He turned 19 yesterday. 🙂
Prepare To Live; Empower To Lead!
TampaKravMaga.com         StephenDelCastillo.com
Grand Master Stephen J. Del Castillo Founding Master Instructor, Krav Maga Martial Arts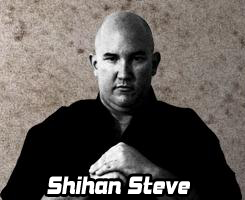 About Grandmaster Stephen J. Del Castillo: Grandmaster Del Castillo is the founding Master Instructor of Krav Maga Martial Arts and has been empowering lives in Pasco and Hillsborough Counties since October of 2000. He is a 7th degree Blackbelt, MBA, author, mentor and success coach, a US Army Veteran and a proud father and grandfather. He is married to Ms. Barbara Del Castillo who helps him run the school. Grand Master Del Castillo began his training in the early 80's and has high level blackbelts in Tae Kwon Do, Karate, Premier Martial Arts and Krav Maga Martial Arts as well as experience in kickboxing, Jeet Kune Do and Jiujitsu. He has high level instructor certifications from BBSI, IKMF, and KMG and has been featured in numerous Martial Arts publications and also Success magazine. He was a competitive sport karate and American Kickboxing instructor until he enlisted in the US Army where he served in the 82nd Airborne Division, where he won an Army Green to Gold scholarship and proceeded to ROTC and the University of Tampa. He was commissioned in 1992 and went on to serve in Germany with the 3rd Infantry Division and then in several other posts in the US until he left military service to pursue his dream of creating KMMA in 2000.
The Krav MagaMartial Arts Headquarters is in Lutz, FL at 1900 Land O' Lakes Blvd., 33549. Krav Maga Martial Arts serves Lutz, Land O' Lakes, Wesley Chapel, and surrounding areas.
See stephendelcastillo.com for more information and to order my book, Developing Your Superpower, Meditations on Mastery, Volume 1.
Also, check us out on Fun4TampaKids & on Go2Karate.com