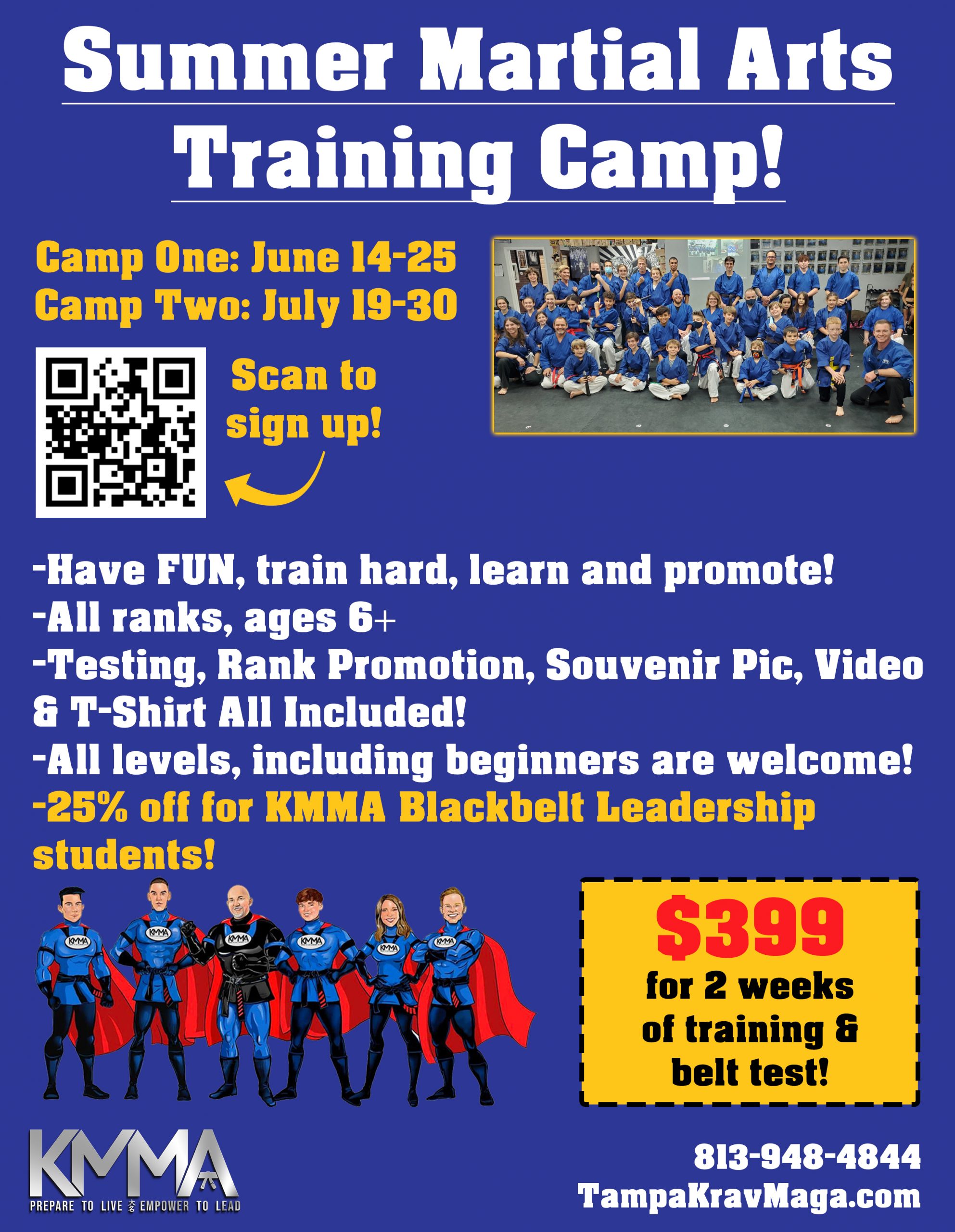 This year KMMA has committed to provide THE BEST Summer Camp for a few of our most serious students!
Have fun, train hard, learn and promote!
Camp is open to all ranks, ages 6-adult and of course will be broken down to appropriate training groups.
While all levels are welcome (you can even invite first timer friends) there is an important pre-qualifier, you have to be a serious student who wants to train hard and become better. We made a conscious decision we didn't want a goof around camp this summer- students will still have fun, but this will be a serious training camp run by serious KMMA Sensei.
Testing, Rank Promotion, Souvenir Pic, Video & T-shirt All Included!

(also a great way for senior students to prep for Blackbelt test!)

There is a 25% discount for all Blackbelt Leadership students and families. Use coupon code "Blackbelt"!