On John Maxwell Communication
I sure am grateful for you.
I listened to a podcast of Craig Groeshel interviewing the great John Maxwell yesterday.
It was so good that I decided to share it with my team- and then realized you may appreciate it too!
If you didn't already know, both men have been instrumental in my leadership development over the years; John Maxwell literally very instrumental in the design of my Blackbelt Leadership Program at Krav Maga Martial Arts.
His 21 Irrefutable Laws of Leadership are pillars of my program and my teaching.
Which brings me to why I loved this podcast so much!
Listening to John talk about great communication was exciting, educational and edifying for me! 
It was also direct validation of the way we teach at KMMA! 
So I knew I had to share it with my team, and I hope you get value from it too.
By the way, John said as part of his advice on communication that the speaker should always share a call to action with his audience, to help them take action on the knowledge that they gain.
So:
1. Download the leader guide, listen to the podcast or watch the video and take notes.
2. If you are not a student yet, my Team and I would be honored to serve you. Click here to begin your 2 week trial and orientation program, or call us at 813-948-4844.
3. If you are a student but want to talk about your WIN (what's important next), reply and tell me! I'd love to serve you! If you are not in the Blackbelt Leadership Program, perhaps that's your next step. Or maybe you're ready for Certified Instructor Training (CIT) if you're called to that level of leadership! Or maybe you've lost some motivation, and need some help getting your fire back. I'm here for you!
4. If you are one of my KMMA Sensei, we will be discussing at our Instructor Training Saturday! You will also be assisting me in my Master Quest delivery to the ETC! It's going to be a great training day at KMMA!
have a great weekend!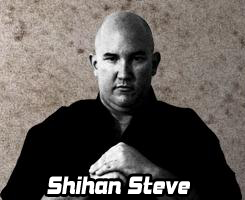 About Grandmaster Stephen J. Del Castillo: Grandmaster Del Castillo is the founding Master Instructor of Krav Maga Martial Arts and has been empowering lives in Pasco and Hillsborough Counties since October of 2000. He is a 7th degree Blackbelt, MBA, author, mentor and success coach, a US Army Veteran and a proud father and grandfather. He is married to Ms. Barbara Del Castillo who helps him run the school. Grand Master Del Castillo began his training in the early 80's and has high level blackbelts in Tae Kwon Do, Karate, Premier Martial Arts and Krav Maga Martial Arts as well as experience in kickboxing, Jeet Kune Do and Jiujitsu. He has high level instructor certifications from BBSI, IKMF, and KMG and has been featured in numerous Martial Arts publications and also Success magazine. He was a competitive sport karate and American Kickboxing instructor until he enlisted in the US Army where he served in the 82nd Airborne Division, where he won an Army Green to Gold scholarship and proceeded to ROTC and the University of Tampa. He was commissioned in 1992 and went on to serve in Germany with the 3rd Infantry Division and then in several other posts in the US until he left military service to pursue his dream of creating KMMA in 2000.
The Krav MagaMartial Arts Headquarters is in Lutz, FL at 1900 Land O' Lakes Blvd., 33549. Krav Maga Martial Arts serves Lutz, Land O' Lakes, Wesley Chapel, and surrounding areas.
See stephendelcastillo.com for more information and to order my book, Developing Your Superpower, Meditations on Mastery, Volume 1.
Also, check us out on Fun4TampaKids & on Go2Karate.com