Learn Something No One Has Learned Before
Has this ever happened to you?
I bet it has.
It happens to me a lot, so really resonated with me when I saw it this morning, and figured I'd share it with you.
This is part of why it's so important that we are life long learners (L3), have attitudes of Constant and Never-ending Improvement (CANI) and simply make our personal and professional development a part of our lives…
because, when we do, we harness something powerful that gives us the answers we need, creative ideas, and brings excitement and success to our lives.
I don't believe I am overstating here.
Whether you attribute the phenomenon to God, universal intelligence or the workings of your own mind or, as I do, all of the above- when we read, listen, study and think, there is an amazing thing that happens.
First, we learn the lessons of others which, in truth, is probably better than most ever do.
But if we study, learn and ponder on particular things long enough, and especially if they happen to be in alignment with our definite chief aim (as Napoleon Hill calls it), our purpose and/or our calling (as I do)…
we not only learn and benefit from others, but also connect to something greater, and begin to develop original and powerful ideas that move us in the direction of our goals, purpose, calling, Vision…
And, not only does this make for a more successful life,
but a funner one too! 
I can attest to this in my own life.
I have loved martial arts since I was a kid, and have been training for over 40 years.
In the first 17 or so, the time up until I opened our school, in October of 2000, I trained in many great schools, under some great instructors, and in some other not as great.
I traveled a lot with the Army, so had to find new schools and teachers to maintain my quest each time I did.
The point of all this is that I learned some things I wanted to emulate, and many others that I wanted to do better.
Thankfully, I also developed the habit of personal development early on. 
It started with philosophy, first under a personal mentor named Kostas Kalmtzis, and later as a Philosophy major at the University of Tampa, where the Army had sent me on a "Green to Gold" scholarship I had won while serving as an enlisted soldier in the 82nd Airborne Division.
Anyways, I developed a LOVE of learning early- and THIS has made all the difference.
To skip to the end of this blog, this is what I also strive to do as part of my mission of developing confident and competent Blackbelt Leaders.
We are not only developing physical, mental, character and leadership skills that will serve them well where they are and into their futures, but also, I hope, instilling a love of learning and the process.
Because that's the thing that will guarantee a life of learning, and growth, and happiness.
Wherever you are on your journey, I hope you'll join me on this one! 
And help us instill the same in your kids! 
Like all worthwhile endeavors, it won't just do itself…
But I promise, it can be done, and I promise, it's worth it!
Prepare To Live; Empower To Lead!
Grand Master Stephen J. Del Castillo
Founding Master Instructor, Krav Maga Martial Arts
TampaKravMaga.com         StephenDelCastillo.com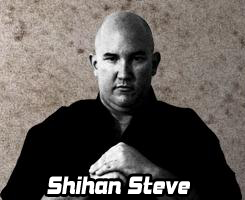 About Grandmaster Stephen J. Del Castillo: Grandmaster Del Castillo is the founding Master Instructor of Krav Maga Martial Arts and has been empowering lives in Pasco and Hillsborough Counties since October of 2000. He is a 7th degree Blackbelt, MBA, author, mentor and success coach, a US Army Veteran and a proud father and grandfather. He is married to Ms. Barbara Del Castillo who helps him run the school. Grand Master Del Castillo began his training in the early 80's and has high level blackbelts in Tae Kwon Do, Karate, Premier Martial Arts and Krav Maga Martial Arts as well as experience in kickboxing, Jeet Kune Do and Jiujitsu. He has high level instructor certifications from BBSI, IKMF, and KMG and has been featured in numerous Martial Arts publications and also Success magazine. He was a competitive sport karate and American Kickboxing instructor until he enlisted in the US Army where he served in the 82nd Airborne Division, where he won an Army Green to Gold scholarship and proceeded to ROTC and the University of Tampa. He was commissioned in 1992 and went on to serve in Germany with the 3rd Infantry Division and then in several other posts in the US until he left military service to pursue his dream of creating KMMA in 2000.
The Krav MagaMartial Arts Headquarters is in Lutz, FL at 1900 Land O' Lakes Blvd., 33549. Krav Maga Martial Arts serves Lutz, Land O' Lakes, Wesley Chapel, and surrounding areas.
See stephendelcastillo.com for more information and to order my book, Developing Your Superpower, Meditations on Mastery, Volume 1.
Also, check us out on Fun4TampaKids & on Go2Karate.com