My friend Dean Graziosi sent me this yesterday morning, and I knew immediatley I had to share it with you:
And with that in mind, today I want to share a stat I read this morning – I've seen it before but it blows me away every time I see it.
Do you know what percentage of people achieve the goals they set?
8 percent.
That means 92% don't.
Every single person in the world has goals. Most of the time it's getting a certain job, or trying to hit a certain level of income, getting in better shape or growing a relationship.
Sometimes our goals are big. Sometimes they're small. But we all have something we're chasing.
So with all those billions of people in the world, with all those billions of goals… why is the percentage of people who actually achieve their goals so small?
Or a better way to ask it…
Where's the gap? 
If we're really honest with ourselves, we all know where our gap is…
"I can't find the time"
"This week (or month or year) got away from me"
"I'm not ready yet"
We tell ourselves these reasons why we CAN'T and end up killing our momentum before we even build any.
So what's the solution?
You do it messy. 
There's this idea that everything needs to feel perfect and polished before we take the first or next step.
That mentality will keep us stuck and waiting for way too long, sometimes our whole lives.
Real success is messy… you go up and down, forward and backward.
Real success is recognizing you're scared… and choosing to take action anyway.
Real success is going after your next level… even if your current one isn't perfect.
Even saying that, I know there will still be soooo many people who hold themselves back and wait until the stars align and everything feels "right" before going after what they really want.
So before that happens (or if it's already happening) remember this:
What's the worst that could happen?
Sometimes we hold ourselves back because we're afraid of trying and failing. So be honest with yourself shihansteve – what's the worst that could happen? You fail… and then you pick yourself up and try again. It's never "over" unless YOU say it is.
You're not in this alone
You have this incredible Mastermind community, with thousands of people who will have your back and support you in the exact way you need. So if you're not sure, if you're not confident, if you're feeling pulled back or like there's a gap between you and your goals… lean on them for support.
And the awesome community is just ONE benefit of being in this incredible family 😉
That's the same way I feel about our community at KMMA by the way.
We are a tribe of positive, like-minded, encouraging people, coupled with a Team of confident, competent and empowering Blackbelt Leaders and Sensei!
We are here to help YOU accomplish all of your goals, for yourself and the ones you love.
KMMA students and student families, I'm talking to you!
And if you're not one of those yet, click here to begin.
Prepare To Live & Empower To Lead!
Grand Master Stephen J. Del Castillo
Author, MBA & 7th Degree Blackbelt
Founder & Chief Master Instructor,
Krav Maga Martial Arts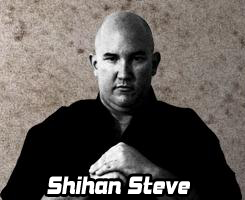 About Grandmaster Stephen J. Del Castillo: Grandmaster Del Castillo is the founding Master Instructor of Krav Maga Martial Arts and has been empowering lives in Pasco and Hillsborough Counties since October of 2000. He is a 7th degree Blackbelt, MBA, author, mentor and success coach, a US Army Veteran and a proud father and grandfather. He is married to Ms. Barbara Del Castillo who helps him run the school. Grand Master Del Castillo began his training in the early 80's and has high level blackbelts in Tae Kwon Do, Karate, Premier Martial Arts and Krav Maga Martial Arts as well as experience in kickboxing, Jeet Kune Do and Jiujitsu. He has high level instructor certifications from BBSI, IKMF, and KMG and has been featured in numerous Martial Arts publications and also Success magazine. He was a competitive sport karate and American Kickboxing instructor until he enlisted in the US Army where he served in the 82nd Airborne Division, where he won an Army Green to Gold scholarship and proceeded to ROTC and the University of Tampa. He was commissioned in 1992 and went on to serve in Germany with the 3rd Infantry Division and then in several other posts in the US until he left military service to pursue his dream of creating KMMA in 2000.
The Krav MagaMartial Arts Headquarters is in Lutz, FL at 1900 Land O' Lakes Blvd., 33549. Krav Maga Martial Arts serves Lutz, Land O' Lakes, Wesley Chapel, and surrounding areas.
See stephendelcastillo.com for more information and to order my book, Developing Your Superpower, Meditations on Mastery, Volume 1.
Also, check us out on Fun4TampaKids & on Go2Karate.com