I have been training martial arts since the early eighties, and learned to bow since then.
I have been rendering the bow for so long that it's just a habit; when I shake someone's hand, I simultaneously bow while looking them in the eyes while rendering the appropriate greeting or other salutation.
As I have already alluded to, I do this so habitually that I don't even notice I do it; it's just something I habitually do.
And I don't just do it in my martial arts academy.
I basically do it to almost everyone almost everywhere.
There were two instances yesterday, though, in which I bowed, that led to this meditation.
The first was when Bruce, the grandfather of one of my summer campers, was in visiting and I bowed to introduce myself.
The second was when Frankie, the caricature artist I'd commissioned for our Blackbelt Leadership luncheon, returned our pictures.
In both cases, I could sense they felt respected and appreciated…
as they should.
I do respect and appreciate them both.
Incidentally the first gentleman, Bruce, turned out to be a lifelong martial artist himself. He is 75 years old and sold his school, which he had in Alaska, when he was 60.
I am so grateful that I introduced myself, bowed and showed him respect. I otherwise may not have even known I had another Master in my school, nor enjoyed that conversation.
And I appreciate Frankie too, and respect him for what he does.
Fact is, I do most folk.
But the real point of the message is this- it made me think of how powerful a communication tool that little bow is.
Like the 7 Words of Respect we teach, making eye contact and allowing the person talking to finish without interrupting, the bow is another way we teach Respect to our students.
And, I believe, that it not only demonstrates respect to the other but, subconsciously reminds the student who we are and to be respectful.
We are martial artists, and Respect is one of the Blackbelt Superpowers we possess and exhibit.
It is a POWERFUL tool our youth develop for leadership and life- and one of the ways we prepare them for happy, significant and successful lives.
And, like most healthy habits, it's not really hard once you have it.
It's just a choice that then needs to be trained, that then becomes a habit for a lifetime and, like so many we teach at KMMA, that then serves the student and those that they serve well for life.
Call 813-948-4844 or visit TampaKravMaga.com to begin your free trial and orientation program.
Already a member of the KMMA family.
Tell a friend!
Prepare To Live; Empower To Lead!
Grand Master Stephen J. Del Castillo
Founding Master Instructor, Krav Maga Martial Arts
TampaKravMaga.com         StephenDelCastillo.com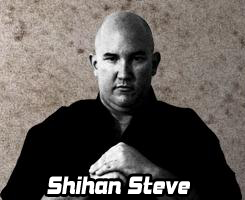 About Grandmaster Stephen J. Del Castillo: Grandmaster Del Castillo is the founding Master Instructor of Krav Maga Martial Arts and has been empowering lives in Pasco and Hillsborough Counties since October of 2000. He is a 7th degree Blackbelt, MBA, author, mentor and success coach, a US Army Veteran and a proud father and grandfather. He is married to Ms. Barbara Del Castillo who helps him run the school. Grand Master Del Castillo began his training in the early 80's and has high level blackbelts in Tae Kwon Do, Karate, Premier Martial Arts and Krav Maga Martial Arts as well as experience in kickboxing, Jeet Kune Do and Jiujitsu. He has high level instructor certifications from BBSI, IKMF, and KMG and has been featured in numerous Martial Arts publications and also Success magazine. He was a competitive sport karate and American Kickboxing instructor until he enlisted in the US Army where he served in the 82nd Airborne Division, where he won an Army Green to Gold scholarship and proceeded to ROTC and the University of Tampa. He was commissioned in 1992 and went on to serve in Germany with the 3rd Infantry Division and then in several other posts in the US until he left military service to pursue his dream of creating KMMA in 2000.
The Krav MagaMartial Arts Headquarters is in Lutz, FL at 1900 Land O' Lakes Blvd., 33549. Krav Maga Martial Arts serves Lutz, Land O' Lakes, Wesley Chapel, and surrounding areas.
See stephendelcastillo.com for more information and to order my book, Developing Your Superpower, Meditations on Mastery, Volume 1.
Also, check us out on Fun4TampaKids & on Go2Karate.com