At the graduation ceremonies this past Saturday, I conducted with my students a formal belt ceremony taught me by Grandmaster Greg Silva, taught to him by Grandmaster Ed Parker.
At the end of it I had the students take their old belts and place them behind them, as that is now the past, and the new belts symbolized the next steps into their future and towards becoming Blackbelt Leaders.
I explained that this symbolic gesture teaches us that the past is to be left there, and that we live in the present to create the future.
I then had them lift their new belts to their foreheads, to symbolize transferring the knowledge, lessons and wisdom from their last quarter of training into the new one because, again as in life, the part of the past that should come with us are the lessons…
but there is one more quite valuable thing worth keeping from the past- the memories.
Happy memories can bring us joy and pleasure, and inspire.
And even sad ones are worth remembering, so long as we don't live there nor let them anchor us from moving forward.
So it is good and noble to treasure our memories of the past.
I have often said how lucky we are today to have digital photography and technology, like through Apple and Facebook that even shows our memories to us on a regular schedule…
AND we create our future memories by creating them today, day by day.
Today in fact, I am flying to spend a week in Wisconsin with a friend of mine and my sons- Shihan Harley, Shihan Diego and Sensei Winston.
I'm excited for the quality time, fun, bonding and conversation we will share; and for the memories we'll create.
Prepare To Live; Empower To Lead!

TampaKravMaga.com         StephenDelCastillo.com

Grand Master Stephen J. Del Castillo Founding Master Instructor, Krav Maga Martial Arts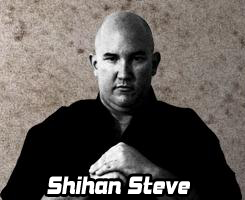 p.s. Check out this great speech by John Warwick from the graduation this weekend. He shares a lot of wisdom, and I couldn't be more proud that he and his son are testing for their probationary Blackbelts this September!
p.p.s. Not yet a student? Start creating memories with the KMMA tribe today! 
p.p.p.s and if you already are, many greats of Team KMMA are back to make memories with you this week! The great Sensei Thomas Pioli is the SIC (Sensei in Charge) and will be joined by Sensei Ayden, Lia, Allie, Aryana and Nathan, as well as Shihan Borton and Kremner to make it an AWESOME week of great training and memory making! And Shihan Harley and Sensei Winston and I will be back for CIT Saturday and in classes next week!
There's still a spot or two for summer camp! Great training and memories made there too!
About Grandmaster Stephen J. Del Castillo: Grandmaster Del Castillo is the founding Master Instructor of Krav Maga Martial Arts and has been empowering lives in Pasco and Hillsborough Counties since October of 2000. He is a 7th degree Blackbelt, MBA, author, mentor and success coach, a US Army Veteran and a proud father and grandfather. He is married to Ms. Barbara Del Castillo who helps him run the school. Grand Master Del Castillo began his training in the early 80's and has high level blackbelts in Tae Kwon Do, Karate, Premier Martial Arts and Krav Maga Martial Arts as well as experience in kickboxing, Jeet Kune Do and Jiujitsu. He has high level instructor certifications from BBSI, IKMF, and KMG and has been featured in numerous Martial Arts publications and also Success magazine. He was a competitive sport karate and American Kickboxing instructor until he enlisted in the US Army where he served in the 82nd Airborne Division, where he won an Army Green to Gold scholarship and proceeded to ROTC and the University of Tampa. He was commissioned in 1992 and went on to serve in Germany with the 3rd Infantry Division and then in several other posts in the US until he left military service to pursue his dream of creating KMMA in 2000.
The Krav MagaMartial Arts Headquarters is in Lutz, FL at 1900 Land O' Lakes Blvd., 33549. Krav Maga Martial Arts serves Lutz, Land O' Lakes, Wesley Chapel, and surrounding areas.
See stephendelcastillo.com for more information and to order my book, Developing Your Superpower, Meditations on Mastery, Volume 1.
Also, check us out on Fun4TampaKids & on Go2Karate.com