I woke up sad this morning, and had to process that for a bit.
This morning I am grateful for the Blackbelt Leadership principles that helped bring me back to Focus.
While it should always be true for all of us, I can honestly say that one of the Godsends in my own life is in practicing what I preach.
In times of challenge, I think through the leadership principles we teach at Krav Maga Martial Arts, and that always helps me.
So I'll share a little of what I was dealing with this morning.
Someone I care about is making what I consider to be some bad decisions.
Because I care, a lot, for this individual, I allowed myself to get down about that  for a minute.
But then I meditated upon the relevant principles and now I'm back in Focus and ready for action.
Relevant Blackbelt Leadership Principles:
1. Life is 10% what happens and 90% how we react to what happens. This is always true, whatever the circumstance.
2. Circle of Control. I am not in control of another person's decisions. I can advise, counsel, coach, pray and care, but to try and control another is always wrong. And, the harder part, but just as true, to worry about it too long is counterproductive too.
3. Extreme Ownership. This one is a blessing and a curse for me. As I do look for my ownership of every situation, it can sometimes collide with the principle I just covered… but I have to remember that others have ownership of their own decisions and so I can only control my reactions to those. Refer back to principle one.

4. Gratitude. What I did to ease my anxiety around the situation this morning is what I always do and perhaps can be useful to you too. I prayed about and meditated upon all the many blessings I have to be grateful for, and all the times that I have worried about something that God has made my crooked ways straight. It's impossible to be Grateful and worried at the same time… so today I am also Grateful for the Blackbelt Superpower of Gratitude.

5. Failure isn't final. It also brings me solace to remember that others have the same right to stumble and fall, learn and grow along the way that I did, and still do. We all make mistakes and bad decisions; it's part of the learning process.

And, a new Blackbelt Leadership Principle just added, credit to my friend and Blackbelt Leadership student Dr. Mike Reisman:

It's not what you do, it's what you do after you have done what you have done.

Love this.

I love my Blackbelt Leadership program and I love my Blackbelt Leadership tribe, of great people like Dr. Mike that add to the great conversation and the body of wisdom.

We all go through things.

Some which we cause and some which just are.

And in any case it's what we do with it that matters.

Prepare To Live; Empower To Lead!

TampaKravMaga.com         StephenDelCastillo.com

Grand Master Stephen J. Del Castillo Founding Master Instructor, Krav Maga Martial Arts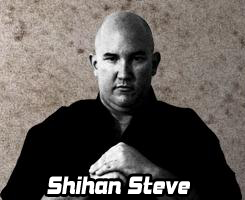 p.s. if you're already a part of the KMMA tribe, congratulations and keep up the great work on your Quest to Blackbelt Leader!

If you are not yet, we are accepting applications now!

We're almost full, as I have limited our membership to 300 students to make sure we can maintain the very highest level of Blackbelt Leadership Excellence and service. But we do have a few slots left.

Grab yours now in time for Back to School and before we fill up! 
You're receiving this email because this address was submitted via our website or you provided it to us during your visit to our facility.IMPORTANT: Customers that unsubscribe, will NOT receive notifications about critical updates and news.Manage Email Subscription – UnsubscribeKrav Maga Martial Arts 1900 Land O Lakes Blvd Lutz, FL 33549

About Grandmaster Stephen J. Del Castillo: Grandmaster Del Castillo is the founding Master Instructor of Krav Maga Martial Arts and has been empowering lives in Pasco and Hillsborough Counties since October of 2000. He is a 7th degree Blackbelt, MBA, author, mentor and success coach, a US Army Veteran and a proud father and grandfather. He is married to Ms. Barbara Del Castillo who helps him run the school. Grand Master Del Castillo began his training in the early 80's and has high level blackbelts in Tae Kwon Do, Karate, Premier Martial Arts and Krav Maga Martial Arts as well as experience in kickboxing, Jeet Kune Do and Jiujitsu. He has high level instructor certifications from BBSI, IKMF, and KMG and has been featured in numerous Martial Arts publications and also Success magazine. He was a competitive sport karate and American Kickboxing instructor until he enlisted in the US Army where he served in the 82nd Airborne Division, where he won an Army Green to Gold scholarship and proceeded to ROTC and the University of Tampa. He was commissioned in 1992 and went on to serve in Germany with the 3rd Infantry Division and then in several other posts in the US until he left military service to pursue his dream of creating KMMA in 2000.

The Krav MagaMartial Arts Headquarters is in Lutz, FL at 1900 Land O' Lakes Blvd., 33549. Krav Maga Martial Arts serves Lutz, Land O' Lakes, Wesley Chapel, and surrounding areas.

See stephendelcastillo.com for more information and to order my book, Developing Your Superpower, Meditations on Mastery, Volume 1.

Also, check us out on Fun4TampaKids & on Go2Karate.com