This will be a short, but hopefully powerful, message today.

It starts with a confession meant to turn into a lesson.

And, truth is, the subject line is "I cheated" because I thought that it would get more opens than "the power of choice"…

So, bottom line up front is that we always have the freedom to choose, but are not free of the repercussions of our choice.

So, in the context of the subject line, I feel worse than I have in a long time, and I put on 14 lbs over the last week.

Now, in full disclosure, I am not really surprised or upset about either of those consequences; I chose them when I chose to take the week off of my normal disciplines to enjoy vacation with my boys.

It was great, and you may have seen the email about it yesterday.

But now I'm paying for that choice.

In this case, the good news is I already know how to immediately reverse the effects of this choice and it should only take me another week to be back where I was and back on track towards my physical goals- where I was and where I'm going.

I'll get back working on all of my goals today.

The way I feel is irrelevant to the things I have to do- another lesson I try to share with some of my younger mentees that don't have that down yet.

But the one I am talking about today is the one I started with:

our results are always a direct or indirect consequence of our choices.

Don't get me wrong there is a lot of thought, action and behavior, as well as (sometimes) time, between the two…

but it always starts with the choice.

It's what I mean when I make the sometimes unpopular statement that everything in life is a choice.

The quality of our fitness and health, career and finance, relationships and happiness- all are ultimately under our control and ultimately begin with how we choose.

We choose our actions and reactions.

We choose our habits, and then our habits create our results.

See, some are short term "bad" decisions, and I put bad in quotation marks  because, as in the case of my lack of exercise and consumption of carbage (carb garbage) and other unhealthy dietary decisions over last week, I consciously and deliberately chose that "the juice is worth the squeeze". i.e. I was willing to pay the price on the other end of it and knew it would be short term- the hiatus from my dietary disciplines and reversing the consequences of that.

Some poor decisions of course are not so easy to reverse.

And I'll tell you what's really hard; though I suspect you already know.

Helping younger folk that we love to understand this principle and act on it.

That every choice we make moves us closer or further from our goals, and that we are ultimately responsible- for the choices and the consequences.

What's not OK is to blame someone or something else for any of it.

We call this Extreme Ownership (read the Jocko Willink book by the same name if you haven't).

Anyways, I promised this would be short.

What do you think about what I've said?  I'll post this blog at the Official KMMA Family Facebook page for discussion.

And, more importantly, what important choices are you making today?

Yesterday's are done, but tomorrow is undetermined, except by the choices we make today.

Prepare To Live; Empower To Lead!

TampaKravMaga.com         StephenDelCastillo.com

Grand Master Stephen J. Del Castillo Founding Master Instructor, Krav Maga Martial Arts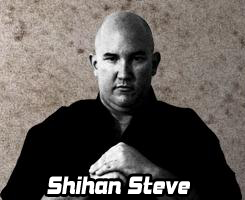 p.s. Have fun, get fit and learn something new by starting your free trial and orientation for you and your family at KMMA! 
  Let's get back in shape together! 
p.p.s. for those of you already students, today is day one of the new quarter curriculum, summer camp, and Blackbelt Goal Setting Season! See you in class soon!
Love our school?Want to share your experience with friends and family? Here is your own unique link you can post to social media, send in a text message or send in an email:https://sparkpages.io/invite/?c=0
---
You're receiving this email because this address was submitted via our website or you provided it to us during your visit to our facility.IMPORTANT: Customers that unsubscribe, will NOT receive notifications about critical updates and news. [{UNSUBSCRIBE-LINK}]Manage Email Subscription – Unsubscribe

About Grandmaster Stephen J. Del Castillo: Grandmaster Del Castillo is the founding Master Instructor of Krav Maga Martial Arts and has been empowering lives in Pasco and Hillsborough Counties since October of 2000. He is a 7th degree Blackbelt, MBA, author, mentor and success coach, a US Army Veteran and a proud father and grandfather. He is married to Ms. Barbara Del Castillo who helps him run the school. Grand Master Del Castillo began his training in the early 80's and has high level blackbelts in Tae Kwon Do, Karate, Premier Martial Arts and Krav Maga Martial Arts as well as experience in kickboxing, Jeet Kune Do and Jiujitsu. He has high level instructor certifications from BBSI, IKMF, and KMG and has been featured in numerous Martial Arts publications and also Success magazine. He was a competitive sport karate and American Kickboxing instructor until he enlisted in the US Army where he served in the 82nd Airborne Division, where he won an Army Green to Gold scholarship and proceeded to ROTC and the University of Tampa. He was commissioned in 1992 and went on to serve in Germany with the 3rd Infantry Division and then in several other posts in the US until he left military service to pursue his dream of creating KMMA in 2000.

The Krav MagaMartial Arts Headquarters is in Lutz, FL at 1900 Land O' Lakes Blvd., 33549. Krav Maga Martial Arts serves Lutz, Land O' Lakes, Wesley Chapel, and surrounding areas.

See stephendelcastillo.com for more information and to order my book, Developing Your Superpower, Meditations on Mastery, Volume 1.

Also, check us out on Fun4TampaKids & on Go2Karate.com