I recorded a YouTube live on this subject yesterday.
If you haven't seen it yet, and want to, you can watch it here. 
If you prefer the written word, here's a cliff notes version of what i said…
you old enough to remember cliff notes btw?
well, i just learned something; googled it and cliff notes still exist. 🙂
But I digress, as none of that has to do with family.
All I wanted to share was that I'm proud and grateful for the family we have at KMMA.
If you do watch the video, you'll know that this meditation all started with me discussing the awesome relationship that I have with my grandson with my wife…
and then realizing that we have similar relationships with each other in our tribe and family at Krav Maga Martial Arts.
here are a few comments recently shared by some of the KMMA family (answers to the question "So what do you love best about your experience with Krav Maga Martial Arts?"):
It is difficult to narrow it down to one aspect. Overall I would say it is the family atmosphere. Not only that families are made to feel welcome but that the entire school feels like a large family we are all part of. Everyone is friendly, helpful and caring no matter what their belt rank is or whether they are staff or just students themselves. But there are other aspects I love too. During COVID I became complacent and overweight. KMMA took care of that and got me in great shape. At 50 I am now in better condition physically than I was in my 30s. It provides a fun way for my family to get in and stay in shape. Yet another aspect is peace of mind. I have the Papa Bear mentality in protecting my loved ones from the dangers of today's broken society. While I hope that my family never needs to use the skills we've learned, I rest easy knowing that if my wife or daughter are ever alone in a bad situation that they will be able to take control and get to safety.
Matt Kay
The guiding principles align with what we are teaching our daughters, the family atmosphere, the honor, the focus, the helpfulness and the respectfulness I see in the students. The care knowledge and patience I see the instructors and the leadership team have for one another and their students!
Melissa Bretz
We LOVE that Riley gets the direction he needs to build his confidence and focus. All the instructors make him feel like he belongs and even when he initially wants to stay home, by the time we get to class he's excited to be there!
It's been the best place of growth for him!
   Kayla Fuller
It's my home and my family- we always welcome each other with open arms and support each other through life via leadership and camaraderie. Every time I (and many others) step foot in the dojo, I have fun, do my best, and learn something new. I grew up at the dojo and have learned so many lessons that I carry with me everyday- all of which have lead me to the path of success and mastery that I am currently on. It doesn't matter who you are or what you do outside of KMMA, when you walk through those doors, we become one united tribe of Kravists and leaders. It's a safe place to make mistakes and be supported and coached through it, as opposed to being degraded and kicked out. We believe in Constant and Never-ending Improvement, being good finders, and empowering others, which is not very common anymore. KMMA is one of the best things to ever come into my life, and I'm incredibly grateful for the school, Grandmaster, and all other instructors and students that have helped me along the way no matter what. I would not be who I am or where I am today without it.
   Allie Peters
And, if you're not part of the family yet, why not come see for yourself. 
Prepare To Live; Empower To Lead!
Grand Master Stephen J. Del Castillo
Founding Master Instructor, Krav Maga Martial Arts
TampaKravMaga.com         StephenDelCastillo.com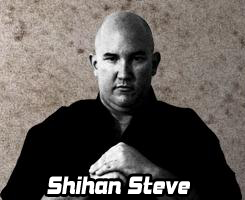 TampaKravMaga.com and Krav Maga Martial Arts have been empowering lives through the martial arts in the Tampa Bay area for 20 years!
Founded in 2000 by Grandmaster Stephen J. Del Castillo, a 7th degree Black Belt and Sr. Master Instructor, Krav Maga Martial Arts and Karate lessons for pre-school children ages 3-6 and elementary age kids ages 7 and up are designed to develop the critical building blocks kids need – specialized for their age group – for school excellence and later success in life.
Krav Maga Martial Arts Adult Krav Maga training is a complete adult self defense, fitness, and conditioning program for adults who want to learn real world self defense, lose weight, and/or get (and stay in shape).
If you have any questions about our program, or would like to go ahead redeem your 2 weeks FREE, you can call us anytime at 813-547-6368 or visit our Krav Maga Martial Arts website.
About Grandmaster Stephen J. Del Castillo: Grandmaster Del Castillo is the founding Master Instructor of Krav Maga Martial Arts and has been empowering lives in Pasco and Hillsborough Counties since October of 2000. He is a 7th degree Blackbelt, MBA, author, mentor and success coach, a US Army Veteran and a proud father and grandfather. He is married to Ms. Barbara Del Castillo who helps him run the school. Grand Master Del Castillo began his training in the early 80's and has high level blackbelts in Tae Kwon Do, Karate, Premier Martial Arts and Krav Maga Martial Arts as well as experience in kickboxing, Jeet Kune Do and Jiujitsu. He has high level instructor certifications from BBSI, IKMF, and KMG and has been featured in numerous Martial Arts publications and also Success magazine. He was a competitive sport karate and American Kickboxing instructor until he enlisted in the US Army where he served in the 82nd Airborne Division, where he won an Army Green to Gold scholarship and proceeded to ROTC and the University of Tampa. He was commisioned in 1992 and went on to serve in Germany with the 3rd Infantry Division and then in several other posts in the US until he left military service to pursue his dream of creating KMMA in 2000.
The Krav MagaMartial Arts Headquarters is in Lutz, FL at 1900 Land O' Lakes Blvd., 33549. Krav Maga Martial Arts serves Lutz, Land O' Lakes, Wesley Chapel, and surrounding areas.
Also, check us out on Fun4TampaKids & on Go2Karate.com