Yesterday I was talking to a basic training student about moving on into Blackbelt Leadership training and the father said that what he was most impressed with in his daughter over such a short time was her increase in Confidence.
The day before I was enrolling a young man who really, really struggles with Confidence; to the point of socially isolating behavior that will negatively affect the rest of his life unless it gets fixed.
The father told me, I know he really needs this…
I share this to say that I do believe that Confidence, the fourth of the foundational Blackbelt Superpowers that I write about in my book and develop at my academy, is one of the most important, and most rare, of the character traits that I coined Superpowers.
Our Mission is to develop confident and competent Blackbelt Leaders, prepared to survive and thrive in any situation, and empowered to lead where they're at and into their futures!
I love that mission.
It's what gets me up every morning.
And I am proud and grateful for the Team KMMA Sensei and staff, and all the Blackbelt Leaders who help us to do it!
And also for all the students and parents who trust us to make good on that promise. YOU allow us to do what we do.
Few things are more rewarding to me than tying that Blackbelt on a student, the second degree Blackbelt Leader rank that recognizes them for the confident and competent leader they've become.
Then some go off to college, many on scholarship for the academic and leadership excellence they've grown.
Some stick around, continuing to train and to help the mission as Blackbelt Leaders and Sensei, working towards 3rd Degree Senior Blackbelt, 4th Degree Master, or even beyond.
My son, Shihan Harley, graduates with his degree in Cybersecurity this semester, and will go on to begin his new career.
But I am grateful for all the sowing he has done to help me with the KMMA mission these years; and hopeful he'll continue on!
Harley is a 5th Degree Blackbelt now.
Harley with my stepfather and I at the Grand opening of our school.
Shihan Ben is a 4th Degree who is now at Baylor University, and just reported that he qualifies for the Ranger Challenge at ROTC.
I know he would. He grew up in the program too.
Shihan Ben leading a group at summer camp a few years ago. He's been with us since he was four years old too.
But neither of these amazing men, nor any of the other great men and ladies who became confident and competent Blackbelt Leaders began that way.
Every whitebelt has something to work on.
All of course, the physical and mental fitness and grit, self defense and martial art curriculum and the rest of the requirements to be competent Blackbelts…
but some also the Confidence to know they're good enough and to know they can and will accomplish every goal they set out to do- and others full of energy who need to develop Focus, Discipline and self control.
That's why our character development program is such an important part of what we do.
We do also provide the best physical training and self defense, but we also specialize in helping students develop the 6 foundational Blackbelt Superpowers, including Confidence, AND the unique and special powers they've been given to do what they are uniquely called to do.
God gives me all I need to accomplish my Mission, and I get to help others discover what they're called to and they're gifts to do it.
That's the greatest Confidence of all- knowing you;re doing what you are called to do, and developing the skills and attributes (Superpowers) to know that you can do it well.
Not only is the greatest Confidence, but I believe it's from this that happiness and fulfillment comes.
Thank you students, for letting us help you!
I look forward to meeting with all of you this month!
And, if you're not a student yet, and are interested in letting us help you develop the Confidence, Focus, Discipline or Respect your child needs…
and/or letting us help YOU have fun, get fit and learn something new- while maybe even discovering something new you're called to do…
Prepare To Live; Empower To Lead!
Grand Master Stephen J. Del Castillo
Founding Master Instructor, Krav Maga Martial Arts
TampaKravMaga.com         StephenDelCastillo.com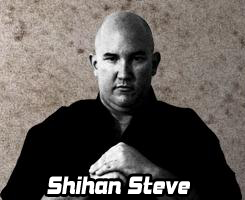 p.s. as a special gift for you today, you can download the Blackbelt Superpowers poster and lots of other cool stuff here!
Enjoy!
About Grandmaster Stephen J. Del Castillo: Grandmaster Del Castillo is the founding Master Instructor of Krav Maga Martial Arts and has been empowering lives in Pasco and Hillsborough Counties since October of 2000. He is a 7th degree Blackbelt, MBA, author, mentor and success coach, a US Army Veteran and a proud father and grandfather. He is married to Ms. Barbara Del Castillo who helps him run the school. Grand Master Del Castillo began his training in the early 80's and has high level blackbelts in Tae Kwon Do, Karate, Premier Martial Arts and Krav Maga Martial Arts as well as experience in kickboxing, Jeet Kune Do and Jiujitsu. He has high level instructor certifications from BBSI, IKMF, and KMG and has been featured in numerous Martial Arts publications and also Success magazine. He was a competitive sport karate and American Kickboxing instructor until he enlisted in the US Army where he served in the 82nd Airborne Division, where he won an Army Green to Gold scholarship and proceeded to ROTC and the University of Tampa. He was commissioned in 1992 and went on to serve in Germany with the 3rd Infantry Division and then in several other posts in the US until he left military service to pursue his dream of creating KMMA in 2000.
The Krav MagaMartial Arts Headquarters is in Lutz, FL at 1900 Land O' Lakes Blvd., 33549. Krav Maga Martial Arts serves Lutz, Land O' Lakes, Wesley Chapel, and surrounding areas.
See stephendelcastillo.com for more information and to order my book, Developing Your Superpower, Meditations on Mastery, Volume 1.
Also, check us out on Fun4TampaKids & on Go2Karate.com