Cultivating Thoughts and Moods That Create Success
So certain is it that these outer conditions change to match inner ones that no man can hope to remain in any high place in the world unless he keeps his thoughts and feelings also on a high plane.
     Elise Lincoln Benedict
It is true that our outer world is largely the result of our inner one.
As a man thinketh, so is he.
Our thoughts, beliefs and moods largely determine our behaviors and results.
I have read, and still read, many great books on the philosophy of achievement, and almost all point to the power of the mind as the primary factor of success.
After all, as Napoleon Hill said so famously, "whatever the mind can conceive and believe, it can achieve."
Fewer of the many I have read address the subject of mood though…
Elise Lincoln Benedict does, in her 1923 classic, How To Get Anything You Want.
She likens our moods to a cannon- a very particular and peculiar, but powerful one.
She also says that "the subconscious is like a garden. You can cultivate it intelligently or you can let it run wild."
It is on this latter point that I want to share a little about how we develop positive mindset, thought, mood, energy, attitude and action at my leadership academy (that also happens to teach the most practical self defense)…
1. The lessons of our Blackbelt Leadership Program teach students theprinciples of success.
2. The positive culture and community create, evoke and maintain positive and empowering emotions and attitudes.
3. The regular and rigorous physical exercise develops not only physical and mental discipline, but also improves mood!
4. The journey, quest and ultimate accomplishment of becoming a Blackbelt Leader creates the knowledge, skills, abilities and attitudes that prepares the Blackbelt Leader to survive and thrive in any circumstances and empowers her to lead.
5. The Fulfillment of accomplishing this momentous goal is a feeling like no other, that informs, inspires and empowers the Blackbelt Leader for the rest of his life.
Success = Achievement + Fulfillment
We cultivate success.
Prepare To Live; Empower To Lead!
Grand Master Stephen J. Del Castillo
Founding Master Instructor, Krav Maga Martial Arts
TampaKravMaga.com         StephenDelCastillo.com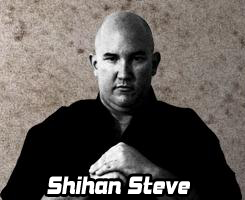 TampaKravMaga.com and Krav Maga Martial Arts have been empowering lives through the martial arts in the Tampa Bay area for 20 years!
Founded in 2000 by Grandmaster Stephen J. Del Castillo, a 7th degree Black Belt and Sr. Master Instructor, Krav Maga Martial Arts and Karate lessons for pre-school children ages 3-6 and elementary age kids ages 7 and up are designed to develop the critical building blocks kids need – specialized for their age group – for school excellence and later success in life.
Krav Maga Martial Arts Adult Krav Maga training is a complete adult self defense, fitness, and conditioning program for adults who want to learn real world self defense, lose weight, and/or get (and stay in shape).
If you have any questions about our program, or would like to go ahead redeem your 2 weeks FREE, you can call us anytime at 813-547-6368 or visit our Krav Maga Martial Arts website.
About Grandmaster Stephen J. Del Castillo: Grandmaster Del Castillo is the founding Master Instructor of Krav Maga Martial Arts and has been empowering lives in Pasco and Hillsborough Counties since October of 2000. He is a 7th degree Blackbelt, MBA, author, mentor and success coach, a US Army Veteran and a proud father and grandfather. He is married to Ms. Barbara Del Castillo who helps him run the school. Grand Master Del Castillo began his training in the early 80's and has high level blackbelts in Tae Kwon Do, Karate, Premier Martial Arts and Krav Maga Martial Arts as well as experience in kickboxing, Jeet Kune Do and Jiujitsu. He has high level instructor certifications from BBSI, IKMF, and KMG and has been featured in numerous Martial Arts publications and also Success magazine. He was a competitive sport karate and American Kickboxing instructor until he enlisted in the US Army where he served in the 82nd Airborne Division, where he won an Army Green to Gold scholarship and proceeded to ROTC and the University of Tampa. He was commisioned in 1992 and went on to serve in Germany with the 3rd Infantry Division and then in several other posts in the US until he left military service to pursue his dream of creating KMMA in 2000.
The Krav MagaMartial Arts Headquarters is in Lutz, FL at 1900 Land O' Lakes Blvd., 33549. Krav Maga Martial Arts serves Lutz, Land O' Lakes, Wesley Chapel, and surrounding areas.
Also, check us out on Fun4TampaKids & on Go2Karate.com