If you prefer a video message, please click on the link above and you can watch this message as a YouTube Video- a live I did this morning…
If you prefer to read, I'll capture the main ideas of what I said here.
I'm actually going to do this in an outline format that will be easy to read and maybe even serve in conjunction with the video for the hungriest of my tribe of life long learners!
1. I truly believe that these two Blackbelt Leadership principles, two of my fave that we teach at Krav Maga Martial Arts, saved my life. They saved me from poverty, negativity, and a life of not enough. I am grateful that I fell in love with them early, long before I knew I would one day share them as principles at my leadership development academy, that also happens to teach the most practical self defense.
2. The first is L3- Life Long Learner. This is an idea I learned from the great Brian Tracy many years ago. Simply put, it's the idea that we should never stop learning. We must continue to learn and grow in every single area that we care about. It's how we get better.
We learn by what we read, what we watch and what we listen to. Incidentally, that's true rather you are doing so on purpose, as I am suggesting, or you just allow yourself to be "programmed" by TV and other mass and social media passively, leaving your "education" to someone else's devices.
3. The other principle, akin and interdependent to the first, is CANI. I learned this one from the great Tony Robbins several years ago. CANI stands for Constant and Never-ending Improvement. The big idea here is that "good enough" isn't. As we say at the dojo, "good enough is the enemy of excellent".
4. Both of these are also heavily affected and influenced by a third Blackbelt Leadership Principle, this one I got from the late, great Jim Rohn- The Law of Association. Simply put, we become like the tribe we associate with.
Therefore, we should choose our tribes very carefully.
If you are looking for a great one, that can support you on your quest for fitness, fun, fellowship, lifelong learning and constant and never-ending improvement, we'd love to welcome you.
Visit TampaKravMaga.com or call 813-948-4844 for more info or to set up your 2 week free trial and orientation program!
Prepare To Live; Empower To Lead!
Grand Master Stephen J. Del Castillo
Founding Master Instructor, Krav Maga Martial Arts
TampaKravMaga.com         StephenDelCastillo.com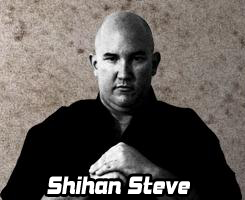 About Grandmaster Stephen J. Del Castillo: Grandmaster Del Castillo is the founding Master Instructor of Krav Maga Martial Arts and has been empowering lives in Pasco and Hillsborough Counties since October of 2000. He is a 7th degree Blackbelt, MBA, author, mentor and success coach, a US Army Veteran and a proud father and grandfather. He is married to Ms. Barbara Del Castillo who helps him run the school. Grand Master Del Castillo began his training in the early 80's and has high level blackbelts in Tae Kwon Do, Karate, Premier Martial Arts and Krav Maga Martial Arts as well as experience in kickboxing, Jeet Kune Do and Jiujitsu. He has high level instructor certifications from BBSI, IKMF, and KMG and has been featured in numerous Martial Arts publications and also Success magazine. He was a competitive sport karate and American Kickboxing instructor until he enlisted in the US Army where he served in the 82nd Airborne Division, where he won an Army Green to Gold scholarship and proceeded to ROTC and the University of Tampa. He was commissioned in 1992 and went on to serve in Germany with the 3rd Infantry Division and then in several other posts in the US until he left military service to pursue his dream of creating KMMA in 2000.
The Krav MagaMartial Arts Headquarters is in Lutz, FL at 1900 Land O' Lakes Blvd., 33549. Krav Maga Martial Arts serves Lutz, Land O' Lakes, Wesley Chapel, and surrounding areas.
See stephendelcastillo.com for more information and to order my book, Developing Your Superpower, Meditations on Mastery, Volume 1.
Also, check us out on Fun4TampaKids & on Go2Karate.com