My message today is about change.

Change is inevitable, but we can decide if we're growing better by choice, or worse by default.

Listen to my morning message on it here.

By the way, tonight is Teen Night at KMMA! 

ALL teens are invited to join us!

We are dedicated to POSITIVE change!

7:15-9:30

Food, fellowship, growth and fun.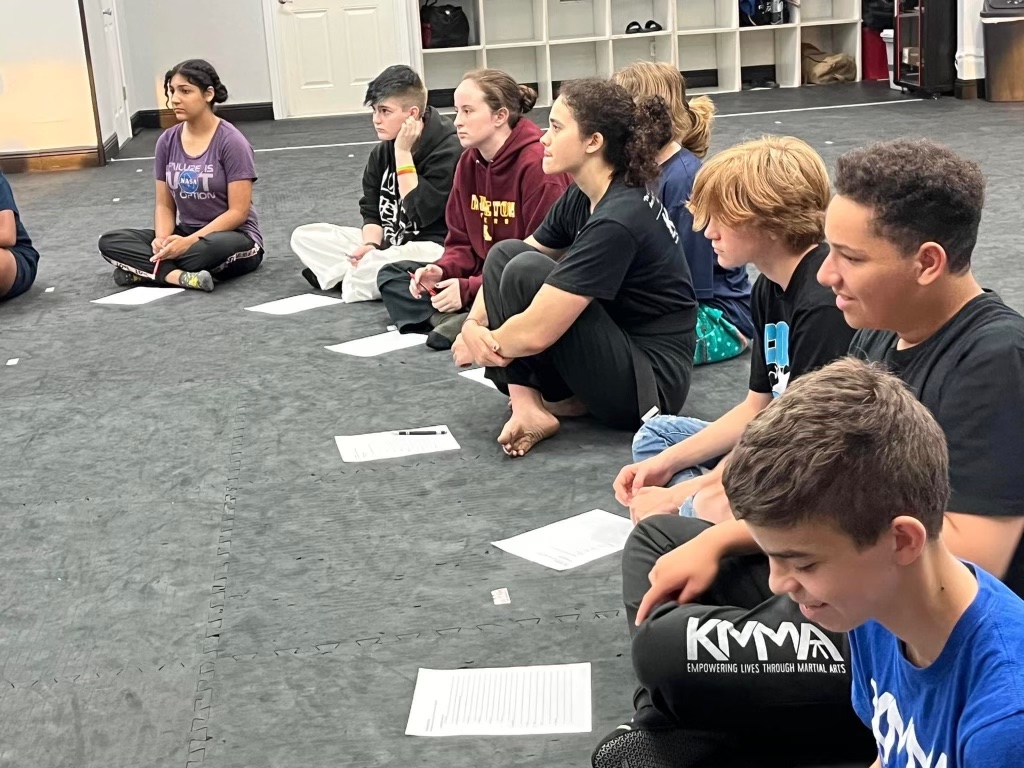 Summer at KMMA
you are already a student? Congratulations!

The 10 weeks of summer themes begin next week! It's Sports week! Wear a t-shirt or jersey from your favorite team to class!We'll also be focusing on kicking and also taking our tour of Korea!
Don't forget to tell the front desk and get on our vacation log if you are traveling, and that you can keep up with your classes even while on vaca via our live virtual or weekly on-demand classes! 
3 weeks 'til belt test and 4 until graduation!
Prepare To Live; Empower To Lead!
Grand Master Stephen J. Del Castillo
Founding Master Instructor, Krav Maga Martial Arts
TampaKravMaga.com         StephenDelCastillo.com
p.s. change is happening. even over these short ten weeks. make yours a time with some rest, relaxation and extra family time too, but also for change in a positive direction! have fun, do your best, and learn something new! I'm on that mission with you!
You're receiving this email because this address was submitted via our website or you provided it to us during your visit to our facility.
IMPORTANT: Customers that unsubscribe, will NOT receive notifications about critical updates and news.

Manage Email Subscription – Unsubscribe

Krav Maga Martial Arts
1900 Land O Lakes Blvd
Lutz, FL 33549

About Grandmaster Stephen J. Del Castillo: Grandmaster Del Castillo is the founding Master Instructor of Krav Maga Martial Arts and has been empowering lives in Pasco and Hillsborough Counties since October of 2000. He is a 7th degree Blackbelt, MBA, author, mentor and success coach, a US Army Veteran and a proud father and grandfather. He is married to Ms. Barbara Del Castillo who helps him run the school. Grand Master Del Castillo began his training in the early 80's and has high level blackbelts in Tae Kwon Do, Karate, Premier Martial Arts and Krav Maga Martial Arts as well as experience in kickboxing, Jeet Kune Do and Jiujitsu. He has high level instructor certifications from BBSI, IKMF, and KMG and has been featured in numerous Martial Arts publications and also Success magazine. He was a competitive sport karate and American Kickboxing instructor until he enlisted in the US Army where he served in the 82nd Airborne Division, where he won an Army Green to Gold scholarship and proceeded to ROTC and the University of Tampa. He was commissioned in 1992 and went on to serve in Germany with the 3rd Infantry Division and then in several other posts in the US until he left military service to pursue his dream of creating KMMA in 2000.
The Krav MagaMartial Arts Headquarters is in Lutz, FL at 1900 Land O' Lakes Blvd., 33549. Krav Maga Martial Arts serves Lutz, Land O' Lakes, Wesley Chapel, and surrounding areas.
See stephendelcastillo.com for more information and to order my book, Developing Your Superpower, Meditations on Mastery, Volume 1.
Also, check us out on Fun4TampaKids & on Go2Karate.com