I am proud and grateful to have your family in mine! I wanted to get this info out to you this morning so you can plan ahead! Read on for info on our character stripe program and awards, graduation and Blackbelt Goal Setting Season!
Graduation will be Saturday October 7 at Christ Cumberland Church, only a couple of miles from the dojo. (same place we had the last one)
Basic and freshmen (white, yellow, orange) 10-1100
Sophomore (purple, blue, green) 1130-1230
Juniors and Seniors (brown, red and blackbelts) 1300-1400 (1-2)
It's Blackbelt Goal Setting Season! 
That means it's our goal to help every Basic Training student set the goal to Blackbelt and beyond, and for every student to recommit to their Vision and Blackbelt Leader goal!
So get your Vision board up and/or help your student do the same!
Blackbelt Goal Setting Season runs up to graduation!
Accomplishing the goal of becoming a Blackbelt is the first step towards accomplishing all the rest!
Our Blackbelt Leaders are confident, competent and set up for success!
If you've never watched it before, or even if you have but not for a while, check out this video my son Shihan Harley created a few years ago!
Shot at a previous blackbelt retreat weekend, it captures the journey nicely.
Blackbelt Goal setting season is also a great time to qualify for Blackbelt training for basic students. 
So if you haven't yet, get with me, Mr. John or Ms. Lydia to start the process! 
The first step towards becoming a Blackbelt is to say you wanna be one!
Last but not least, here's that memo about the character awards program. We have 7 weeks left until belt testing, plenty time to earn your medals and trophies while having fun and learning lots too!
14 August 2023
MEMORANDUM FOR KMMA STUDENTS
SUBJECT:  Character Worksheets
Developing good habits is a crucial part of success (good habits are hard to make, easy to break and bad habits are easy to make and hard to break); so we have made our character worksheets available to help you make those good habits stick.  So many of you are already utilizing the character worksheets as tools to enhance your training, school and life experience!  
    I'm proud of you! Keep up the great work!
At our next graduation, we will be awarding 1st, 2nd and 3rd place trophies for each level (basic, freshman, sophomore, junior and senior) at each graduation!
  and if you complete a KMMA Character Worksheets (Martial Arts Homework, Turn-it Off, Self-Discipline, Job List, Book Club, Healthy Eating) you will get awarded the medal for that character worksheet.  That means that you can potentially walk out with 6 medals plus a trophy if you are one of our winners for the most stripes!  
     Please make sure you are keeping all of your worksheets and turn them in at the end of the quarter so we can tally up your scores and ensure you get awarded what you earned!
Keep training hard!
Oh, and don't wait until you have a bunch accumulated to bring your sheets in. That's not how the program was designed nor how momentum is created. Complete a section and bring it in for your stripe; then take the sheet home and do that again.
This creates not only habit and momentum for yourself, by example for your classmates! You'll be leading from where you're at! Leading by example- the strongest leadership of all!
Prepare to Lead, Empower to Lead
Stephen Del Castillo
Grandmaster@TampaKravMaga.com
TampaKravMaga.com   StephenDelCastillo.com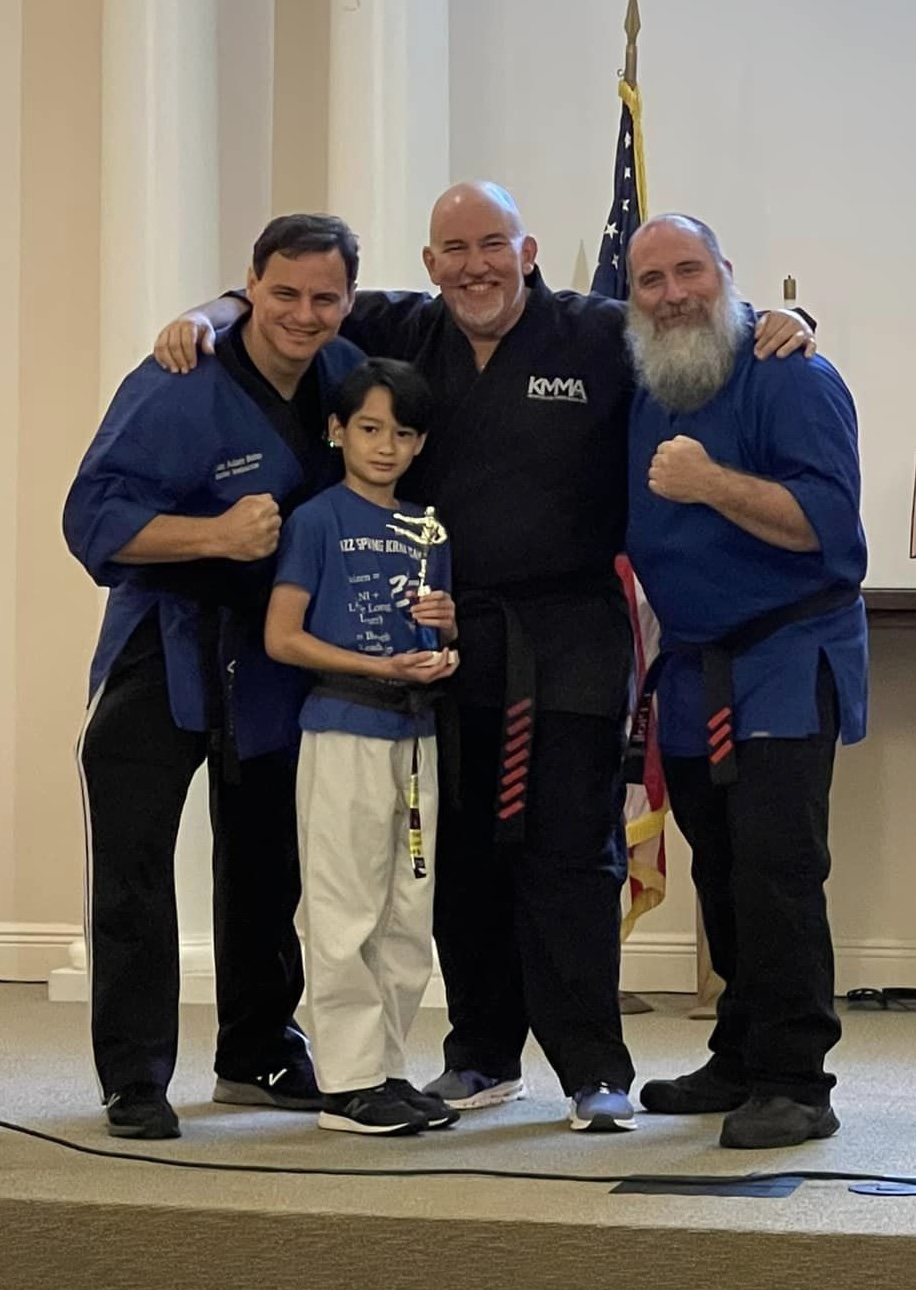 About Grandmaster Stephen J. Del Castillo: Grandmaster Del Castillo is the founding Master Instructor of Krav Maga Martial Arts and has been empowering lives in Pasco and Hillsborough Counties since October of 2000. He is a 7th degree Blackbelt, MBA, author, mentor and success coach, a US Army Veteran and a proud father and grandfather. He is married to Ms. Barbara Del Castillo who helps him run the school. Grand Master Del Castillo began his training in the early 80's and has high level blackbelts in Tae Kwon Do, Karate, Premier Martial Arts and Krav Maga Martial Arts as well as experience in kickboxing, Jeet Kune Do and Jiujitsu. He has high level instructor certifications from BBSI, IKMF, and KMG and has been featured in numerous Martial Arts publications and also Success magazine. He was a competitive sport karate and American Kickboxing instructor until he enlisted in the US Army where he served in the 82nd Airborne Division, where he won an Army Green to Gold scholarship and proceeded to ROTC and the University of Tampa. He was commissioned in 1992 and went on to serve in Germany with the 3rd Infantry Division and then in several other posts in the US until he left military service to pursue his dream of creating KMMA in 2000.
The Krav MagaMartial Arts Headquarters is in Lutz, FL at 1900 Land O' Lakes Blvd., 33549. Krav Maga Martial Arts serves Lutz, Land O' Lakes, Wesley Chapel, and surrounding areas.
See stephendelcastillo.com for more information and to order my book, Developing Your Superpower, Meditations on Mastery, Volume 1.
Also, check us out on Fun4TampaKids & on Go2Karate.com