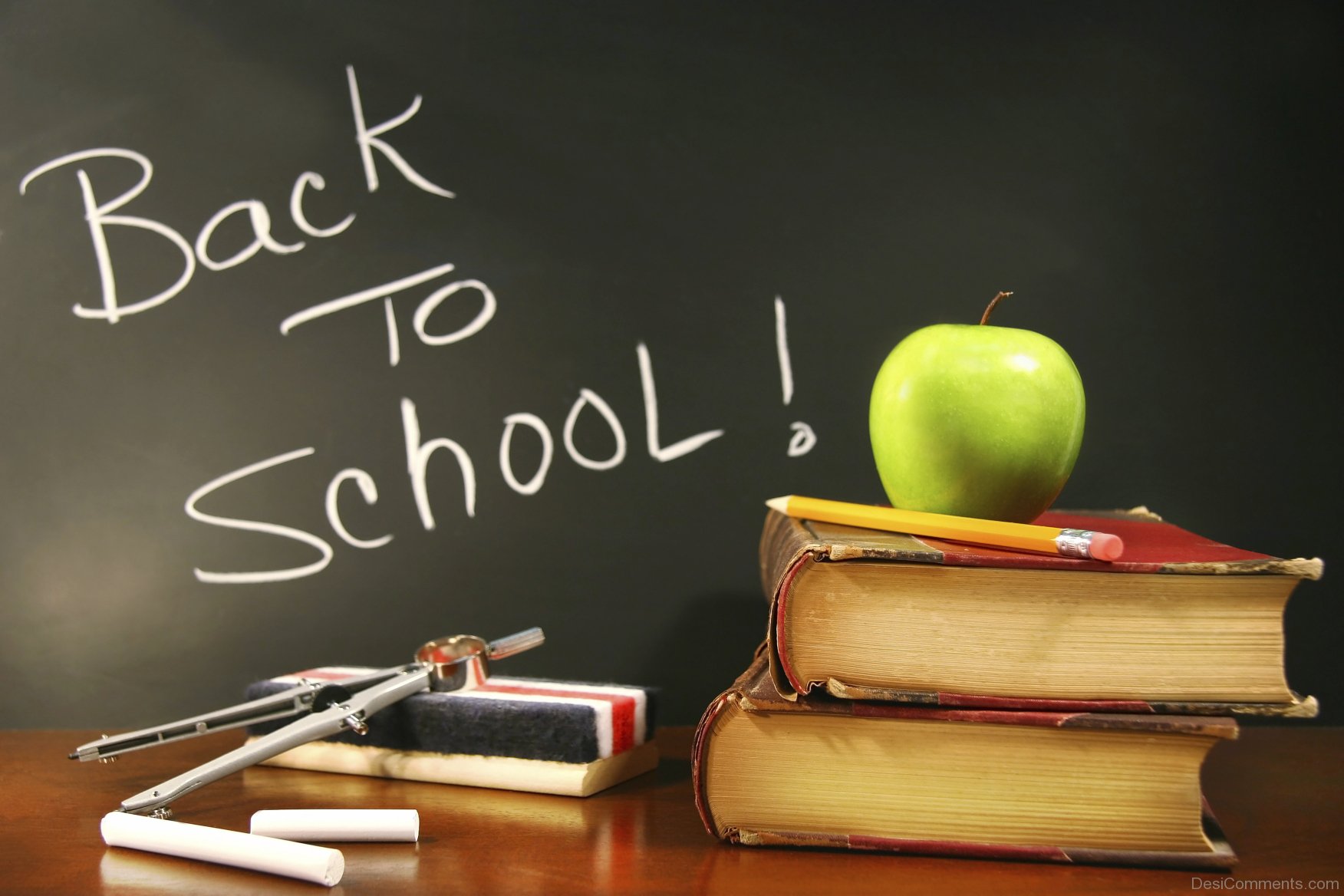 Can you believe we are less than four weeks away from the kids being back in school?

28 days until first day back, to be specific.

The 3 months of summer sound like a lot at the beginning of the summer, but the first two are already gone…

Back to school prep and shopping and then meet the teachers day… all just a couple of weeks away.

Now, what that means to you of course depends on who you are: back to school season means something different to the teacher, parent, student and the young single guy who remains relatively unaffected by it. 🙂

Well, and the empty nesters too.

Regardless of who you are though, we can agree on one thing:

The Blackbelt Superpowers, Blackbelt Leadership Principles and the bully proof and practical self defense of Krav Maga Martial Arts are beneficial to all.

Especially the kids- but teacher and parent too…

and yes, even the young single guy or gal. 🙂

Most of our classes are family classes, (we do have 2 classes a week for adults only), and students of ALL ages have fun, get fit and learn the very best self defense.

But what's really, really useful for kids as they go back to school is the Focus, Respect, Discipline, Confidence and goal setting skills that our program develops.

We are filling up quickly for the Fall semester.

   Call 813-948-4844 to register for your 2 week free trial and orientation program.

Make sure your students, and yourself, are ready to rock this back to school season!

Prepare To Live; Empower To Lead!

TampaKravMaga.com         StephenDelCastillo.com

Grand Master Stephen J. Del Castillo Founding Master Instructor, Krav Maga Martial Arts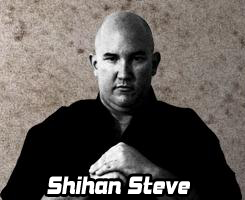 p.s. I'd love to give you and your child a free copy of my book, where I teach about the 6 foundational Blackbelt Superpowers that we teach in my Blackbelt Leadership Program! Just reply to the email and we'll make it happen!
Krav Maga Martial Arts Testimonials
"​Seven years ago I brought my then 3 year old son and 6 year old daughter into the KMMA dojo to start a self defense program. What we received was so much more. I thought that self-discipline and focus might be an indirect benefit of training but how refreshing it is for a parent to discover that leadership skills are a primary benefit packaged within a fun, physical self-defense program. Grand Master delivers powerful leadership lessons that are relatable to kids and equally meaningful to adults. Seven years ago I decided that rather than check my phone or get some extra work done on Saturday morning that instead I would jump on the mat during the family class for fun and just to give it a try. I never regretted that impulsive decision to get a little exercise that day.
Grand Master's Blackbelt Leadership Training Program is the secret to success!The exciting, educational and entertaining classes create the physical and mental toughness and leadership skills required to succeed on the Blackbelt test and in life!
And the built in Certified Instructor Training is a bonus! I never thought I'd actually teach but the training helped me with my leadership position at USF. It still does and now I get to help teach too!
If you are not part of the program yet, fix that!"
Michelle Cummings, KMMA 2nd degree Blackbelt and proud parent of Luna Cummings, KMMA 1st degree Blackbelt and Flynn Cummings, KMMA Junior Blackbelt
   CPA, Asst. Vice President and Controller, University of South Florida Foundation
Great environment for families and individual training! I've been very impressed with the culture and quality of instructors at Tampa Krav Maga. My individual instruction has been outstanding, and the class atmosphere is one I'm happy to bring my children to and learn in.
LTC Jay Ellison, US Army (Ret)
The first time I stepped foot in the KMMA school, I was just a grateful parent that was able to find a last-minute location for my son's birthday party in June 2020.  Between Covid-19 and the rain pouring on the area from a tropical storm this was a valued commodity!  Sensei Kyle and Sensei Sarah made the party fun and the kids were exhausted from all of the activity!  Later that week, Grand Master Steve contacted me about a free 2-week trial.  I thought this was going to be a great opportunity for my kids to get activity and have fun outside of the house.  Then Grand Master asked if I wanted to try it, too.  I will admit that I was shocked by the question.  One look at me would let anyone know that I avoid physical activity.  However, I agreed…somewhat out of shock, but there was a part of me that was curious.
When I arrived for my first class, the kids were excited…I was not so much.  I was nervous about failing, I was afraid of looking like a fool, and I was scared that I wouldn't be able to do it.  I received quite a workout!  I was able to keep up with the class to the best of my ability, I was thoroughly exhausted afterwards, I was covered in sweat, but most importantly I was happy.  My husband commented that this was the most he had seen me smile all year (we all know 2020 has been quite a tough year).  We signed up for our next class.  The thrill of being able to do something physical while still enjoying myself was exhilarating!  After meeting with Grand Master Steve, we (myself, my son, and my daughter) signed up to start working towards our blackbelt.
 This has been one of the best decisions I have ever made.  My family faithfully attends classes each week.  We work on skills at home, too.  We discuss our dreams and goals of becoming blackbelts.  We also discuss the practical skills we are learning on our journey to becoming blackbelts. For me, one of the most important concepts I am learning is the act of perseverance.  Many times during class I feel like I can't do it anymore…but then I hear the 3 most powerful words echo in my head that we review at every class: YES I CAN!
I also want to give credit to the sensei's that teach the classes.  All of them are living examples of what we want to become.  They are all great role models for not just myself, but me kids as well.  My daughter actually wants to be just like Sensei Sarah when she becomes a blackbelt!  The Sensei are great at teaching the skills on multiple levels. As a result, it is easy to follow and learn.  All of the sensei's use positive reinforcement!  This helps someone like me continue to give my all even when I don't know if I can (YES I CAN)!
I have gained a better attitude towards life and physical activity. I have gained control over my fear of failure.  I have gained humility in accepting help.  I have gained encouragement from seeing my fellow students succeed and earn their belts.  I have gained friends.  I have gained a vision for a better me.
Lynn Schrader
Licensed Mental Health Counselor (LMHC)
I am a firm believer that God will use anything to make us the person he wants us to be. Late in my twenties, I was diagnosed with ADHD. I had learned to compensate for ADHD, but I knew there had to be more to improving my life and being the person God called me to be. One day I set a goal to improve my focus, lower the stress level, and increase my confidence. As my daughter and I did Krav together, through the Blackbelt Leadership program, my focus began to improve, my stress level lowered, and my confidence began to shine. I am also a firm believer that God will also throw in a bonus just to show you how good he is. Recently, my husband commented that he noticed how calm and courageous I had become. He noticed I was no longer codependent with certain areas of my life. I didn't even know it at the time because I was so focused on my goal. Today I can say I have lowered my stress, improved my focus, improved my physical health, made new friends, become a better parent, strengthened my confidence, and have become a fearless, courageous leader. Though I have a goal of becoming a Sensi and later a Shihan, I have a long way to go. I never want to stop learning. I want my daughter to see how strong of a leader her mother is and serve as a role model for her. The Blackbelt Leadership program is just one way you can become the leader you need to be.
-Dani Tredway
If you are looking to add to your life…..discipline, confidence, strength, comradery, and knowing that you can defend yourself in an uncertain world (if God forbid it ever came to that), then you should just jump in with both feet.  The founder, owner, and master instructor is top notch and runs a top notch dojo.  His staff is absolutely wonderful and they never stop striving for excellence.  Check it out asap!
-Shannon Wittwer
My family and I joined KMMA almost two years ago. It has been such an amazing experience! I love that my husband, daughter and I get to train together as a family alongside other families as well.
KMMA has become like a second family. Everyone from the staff to the students are amazing to work with. I never thought that at my age I would be training to earn a black belt but everyone in the dojo is so encouraging and supportive.
We have gained so much knowledge, discipline and confidence since joining. Lessons we learn in the dojo have helped all of us with our jobs, schooling and life outside the dojo. Glad we took this leap!
-Ashley Ruggiero
I have wanted to take martial arts for many years. I was specifically interested in Krav Maga. From the first class, I was hooked. The Sensei are amazing, and I look forward to training with my fellow classmates!
Enrolling in the Black Belt Leadership and Certified Instructor Training has been invaluable for my personal development, mental growth and physical fitness.
-Daniel Venturino
This is a very supportive atmosphere where the instructors and senior students all band together to help you on your journey to black belt excellence. I love the Blackbelt Leadership Program and the lessons Grandmaster and the team give all for success in school, work and life!
-Dr. Michael Reisman
Hands down the most amazing people..  . I love watching them practice for the black belt test , hearing the stories they tell and the great advice they give. Every time I go to watch a class I enjoy myself to the fullest, they are so attentive to everyone and patiently teach them what they have forgotten .. as soon as class is over and I leave I just can't help but think wow! Because most of the people have come so far in just a short amount of time. I highly recommend putting your Children in or even just making it a family thing. Very great techniques are used in this dojo.
-Whitney Lynn
This program teaches so much more than any other team sports can offer. The motivation, life skills, and personal growth achieved impacts your life forever! Love this place!
-Lymari Kust (Jayden's Mom)
Truly a great place to train. A family friendly environment, clean, well run and not your average "dojo". The staff is knowledgeable, courteous, empathetic and always there to help. Our family has benefited immensely from our training both in martial arts and everyday life. KMMA has changed our life for the better in every way. We will forever be grateful to GM Stephen Del Castillo for all he has done for our family. If you have kids and are looking into martial arts, look no further. KMMA specializes in creating leaders and empowering lives through martial arts. They take the time to actually develop leadership techniques that will last a lifetime. HIGHLY RECOMMEND KMMA and the Blackbelt Leadership Program!
-Erik Rodriguez
This place is just one of those places where you feel the magic.
The owner and his wife are both just wonderful human beings and the family that is created there is just wonderful. You can feel the love and care for every single child.  My son loves his black belt leadership program.  And it keeps him in a great state of mind. I highly recommend this place for the whole family.
-Anna Kimera
Your family is awesome. The way you teach and how patient you are with students is amazing.
-Kinzie Morey
Parents want the best for their kids! Not all schools are the same. KMMA is EXTRAORDINARY! It is many steps beyond the rest. We were blessed with two kids that are FULL OF ENERGY.  KMMA is the perfect fit for them. They are kept moving all the time, and they never sit out waiting for their turn. They get their aerobic activity while learning real life defense skills. My kids are learning real techniques to protect themselves. Most importantly, they are learning how to be good human beings during the class. Academic schools do not have the time to really create a good human being with wholesome values. They can say they do it, but they really do not have time for this with all the state requirements and bureaucracy that must be met. A good human being takes time to nurture and develop. KMMA is truly committed to this task. The way a business will succeed and flourish is by its leaders. It is a pyramid effect. The philosophy at the top ripples to the bottom. Great leadership is definitely seen from the Grand Master, to the instructors, all the way down to the students. Kids absorb everything they are surrounded by.  The instructors at KMMA are exceptional role models for my kids to learn from. They are kind, understanding, and great leaders. Before my kids are promoted to the next level, they must document their self discipline, healthy lifestyle, and the leadership roles they are performing in addition to their regular skills training. The classes are always fun. My kids love KMMA! Before you go anywhere else, try KMMA! You will not regret it, and your kids will be truly happy! Don't miss out on your blessing!
— Jazmine Diamantopoulos
The adage that "KMMA is a leadership academy that just happens to teach the most practical self-defense in the world" continually rings true. Whether directly or indirectly taught, the leadership lessons apply to the martial arts training and beyond the dojo into our everyday lives. We take those lessons to our families, friends, work, schools, and other social interactions. The leadership and life lessons described in Grand Master's book, and taught through his Blackbelt Leadership program, empower you to find and develop your own superpowers and inspire you to achieve your goals.
Scott Dorman, Founder and CEO
DevEvolved Inc.
I started training at KMMA with two of my children a couple months ago. I wanted to get them into more active hobbies, learn self-discipline, and work toward something that takes a long time to achieve. I believe it's valuable to learn early, the feeling that comes from achieving something you've worked hard for. Additionally, I decided to train with them, to share something with them I loved to do when I was younger and to get myself back into shape after a bad injury and years of being sedentary.
In a short period of time, I've seen so much growth in them, their confidence in particular. They absolutely love all the sensei at KMMA who make every class fun and engaging, and friendships they've made from working with their training partners. I have also seen a lot of growth in myself, my stamina and flexibility have improved considerably, but most of all the tremendous sense of pride I have watching my children grow every day and getting to share this journey with them. There is no doubt they will be incredible leaders and blackbelts due to the lessons instilled in them by all the amazing sensei, and the lessons of Grand Master. I'm so glad we decided to join the KMMA family.
-Erik St. Martin
Principal Software Engineering Manager, Microsoft
My son recently got his Blackbelt, and is more excited than ever to continue on his path! Now I am now a Blackbelt and my daughter is a probationary Blackbelt too!
We LOVE the Blackbelt Leadership program and it's so awesome that we get to train together as a family! If you're thinking about becoming a Blackbelt, step up to Leadership program! You'll be glad you did!"
Ruthe Flores, CMSgt, US Air Force (Ret)
I chose to train at Krav Maga Martial Arts (KMMA) in Land O'Lakes because when Grand Master Steve Del Castillo teaches, he's not just delivering a product or service… he is reinforcing a lifestyle and providing leadership training that will be with me for the rest of my life."
Bill Cronin
President / CEO, Pasco EDC
You're receiving this email because this address was submitted via our website or you provided it to us during your visit to our facility.IMPORTANT: Customers that unsubscribe, will NOT receive notifications about critical updates and news.Manage Email Subscription – UnsubscribeKrav Maga Martial Arts 1900 Land O Lakes Blvd Lutz, FL 33549

About Grandmaster Stephen J. Del Castillo: Grandmaster Del Castillo is the founding Master Instructor of Krav Maga Martial Arts and has been empowering lives in Pasco and Hillsborough Counties since October of 2000. He is a 7th degree Blackbelt, MBA, author, mentor and success coach, a US Army Veteran and a proud father and grandfather. He is married to Ms. Barbara Del Castillo who helps him run the school. Grand Master Del Castillo began his training in the early 80's and has high level blackbelts in Tae Kwon Do, Karate, Premier Martial Arts and Krav Maga Martial Arts as well as experience in kickboxing, Jeet Kune Do and Jiujitsu. He has high level instructor certifications from BBSI, IKMF, and KMG and has been featured in numerous Martial Arts publications and also Success magazine. He was a competitive sport karate and American Kickboxing instructor until he enlisted in the US Army where he served in the 82nd Airborne Division, where he won an Army Green to Gold scholarship and proceeded to ROTC and the University of Tampa. He was commissioned in 1992 and went on to serve in Germany with the 3rd Infantry Division and then in several other posts in the US until he left military service to pursue his dream of creating KMMA in 2000.

The Krav MagaMartial Arts Headquarters is in Lutz, FL at 1900 Land O' Lakes Blvd., 33549. Krav Maga Martial Arts serves Lutz, Land O' Lakes, Wesley Chapel, and surrounding areas.

See stephendelcastillo.com for more information and to order my book, Developing Your Superpower, Meditations on Mastery, Volume 1.

Also, check us out on Fun4TampaKids & on Go2Karate.com