About that Magical Language…
KMMA Blackbelt Leadership student and Probationary Blakcbelt, Dr. Mike Reisman, was kind ebnough to share this blog with me yesterday, with the words "you were right about the magical words all along sir".
Thank you Dr. Mike! I am so proud of and grateful for you!
Tribe, enjoy this most excellent blog courtesy of Dr. Mike and the author.
UNDERSTANDABLY
BY BILL MURPHY JR.
Jun 06
​​
​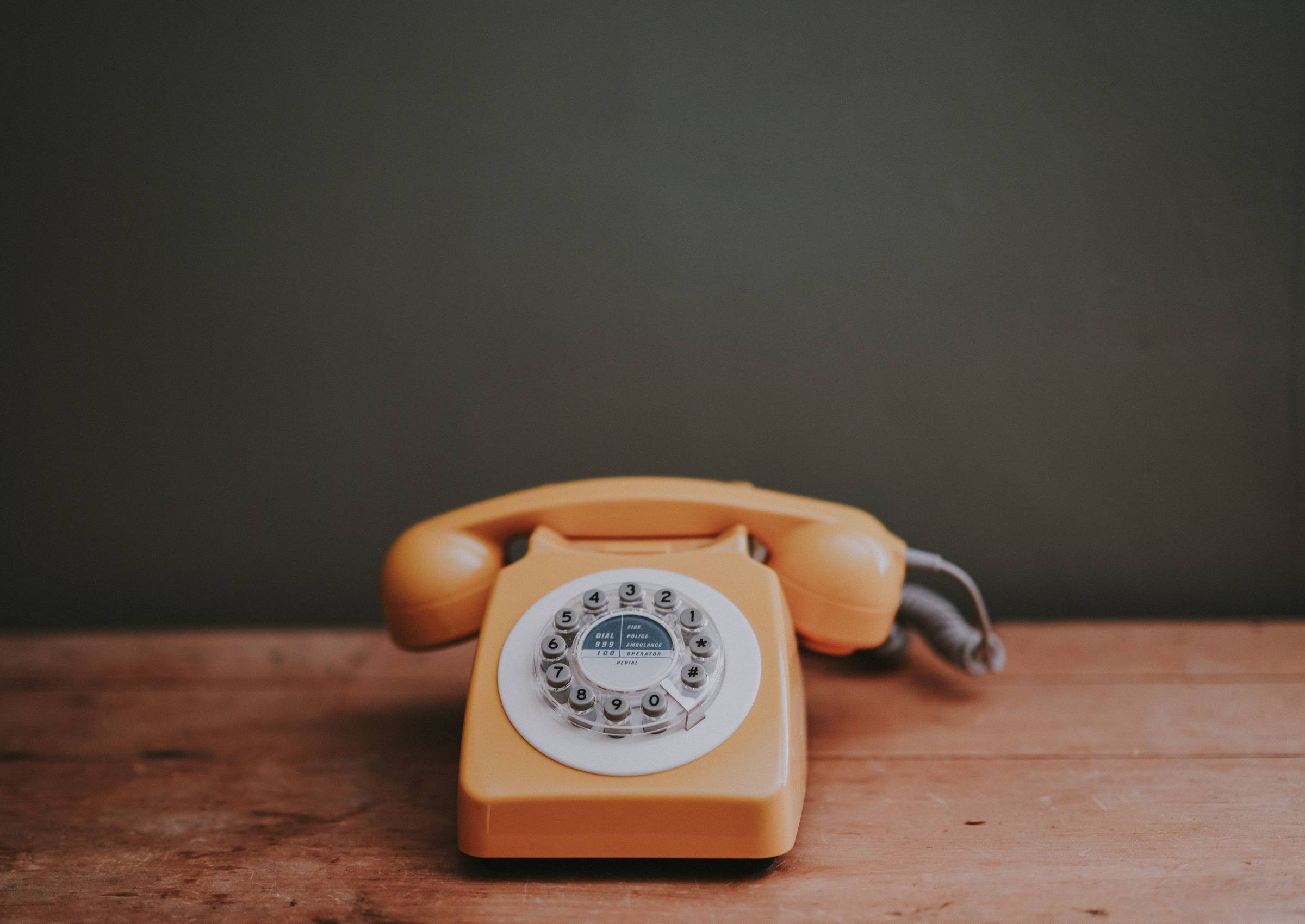 When I was young, my Canadian-born mom used to insist that my brothers and I speak politely, using simple words like "please and "thank you."
For example, suppose I were to phone a friend's house and ask whoever picked up: "Hi, is David there?" without further niceties, while my mom was within earshot.
I might very likely find that my call was interrupted, and that I'd quickly be reminded of the correct way to start a phone call:
"Hello. This is Billy Murphy. May I please speak to David?"
At the time, I pushed back. "Mom, they might say 'please' and 'thank you' in Montreal, but we don't do that here." I wasn't incorrect; we got a lot of "Bill there?" phone calls at my house, as I recall—but that also doesn't mean I was right. (Additionally, I didn't like being called "Billy.")
All these years later, it's my turn to tell my mom publicly: Sorry, you were right! Because I've since found not only that people react better when you're polite, but that there's scientific research backing it up.
In fact, I find myself now correcting my daughter once in a while. At the very least, I like her to use the three "magic words." You know them all, but if you read on, you'll maybe learn a bit more about why.
1. "Please" (the key to persuasion)
Six short letters, and yet "please" is the sine qua non of polite conversation. It's soothing and encourages comity. It's the golden door that leads to all kinds of other polite mannerisms, and that means it makes children become more persuasive.
A study in the journal MIS Quarterly examined a theory called "the politeness bias," and determined that suggestions phrased using polite language were more likely to be considered smart and persuasive than impolite language — even when the underlying messages were identical.
Interestingly, children seem to know that their employment of politeness and specifically the word "please" are likely to make their arguments more persuasive. Just imagine:
"Mommy can I stay up a half hour later? Please?"
"Daddy can I please have just one more cookie?"
"I really want to go to the pool today. Can we do it? Please? Please? Please?"
Encourage the "please." The bedtime and the cookie and the outing are up to you.
"Thank you" (the key to gratitude)
Peas and carrots; please and thank you. They go together. But beyond simple politeness, science has shown over and over and over that learning to be thankful and expressing gratitude leads to happiness and success later in life.
A few examples:
Writing in the journal Cereb Cortex, researchers determined that "gratitude stimulates the hypothalamus (a key part of the brain that regulates stress) and the ventral tegmental area (part of our 'reward circuitry' that produces the sensation of pleasure)."
University of Miami psychologists divided study participants into two groups: one that was asked to write each week about things they were grateful for, and asked a second group to write about things that annoyed or irritated them. Ten weeks later, the gratitude group felt more optimistic and better about life than the annoyance group.
Working at the University of Pennsylvania, the so-called "father of positive psychology," Martin E.P. Seligman, found that asking more than 400 people to "write and personally deliver a letter of gratitude to someone who had never been properly thanked for his or her kindness" led to "a huge increase in happiness scores."
Getting kids in the habit of saying "thank you" constantly is the first, small baby step toward embracing these lifelong of habits of gratitude.
"You're welcome" (the key to confidence)
These are two of the most underrated words in the English language: "You're welcome."
I say that because they've been replaced so often with simpler, less confident phrases:
"No problem."
"It was nothing."
"No worries." (Hat tip, Australia; good on ya for getting us to adopt this in the United States, even if I don't love it in this context), and
My least favorite of all: "Yep."
The magic of "you're welcome" acknowledges that you have done something worthy of someone else's gratitude. It's a tiny but important confidence builder. Call it the opposite of a micro-aggression. A micro-affirmation, perhaps.
When my daughter does something worthy of praise or thanks, I'd like her to articulate and understand that it is in fact worthy.
Before we leave, let me acknowledge a dissenting view: Robert Cialdini, a psychologist and author of the 38-year-old book, Influence: The Psychology of Persuasion, would tell you that "you're welcome" is a missed opportunity, and that there are other phrases that can better lay the groundwork for future favors and influence.
(Example: "You'd do the same for me.")
With all due respect, I think that's wrong. Maybe it was more apt when the book came out around the time Michael Jackson first did the Moonwalk, which was also when my mom was correcting my phone courtesy. But, lack of confidence is as big a pitfall as lack of persuasion is now, with modern children.
Besides, we already covered persuasion with "please" and politeness.
So, please take my mom's advice and teach your kids to be polite. Thank you mom for drilling it into me. And if you find this whole story was worth your time, you're welcome.
About Grandmaster Stephen J. Del Castillo: Grandmaster Del Castillo is the founding Master Instructor of Krav Maga Martial Arts and has been empowering lives in Pasco and Hillsborough Counties since October of 2000. He is a 7th degree Blackbelt, MBA, author, mentor and success coach, a US Army Veteran and a proud father and grandfather. He is married to Ms. Barbara Del Castillo who helps him run the school. Grand Master Del Castillo began his training in the early 80's and has high level blackbelts in Tae Kwon Do, Karate, Premier Martial Arts and Krav Maga Martial Arts as well as experience in kickboxing, Jeet Kune Do and Jiujitsu. He has high level instructor certifications from BBSI, IKMF, and KMG and has been featured in numerous Martial Arts publications and also Success magazine. He was a competitive sport karate and American Kickboxing instructor until he enlisted in the US Army where he served in the 82nd Airborne Division, where he won an Army Green to Gold scholarship and proceeded to ROTC and the University of Tampa. He was commissioned in 1992 and went on to serve in Germany with the 3rd Infantry Division and then in several other posts in the US until he left military service to pursue his dream of creating KMMA in 2000.
The Krav MagaMartial Arts Headquarters is in Lutz, FL at 1900 Land O' Lakes Blvd., 33549. Krav Maga Martial Arts serves Lutz, Land O' Lakes, Wesley Chapel, and surrounding areas.
See stephendelcastillo.com for more information and to order my book, Developing Your Superpower, Meditations on Mastery, Volume 1.
Also, check us out on Fun4TampaKids & on Go2Karate.com